Further to my post on the Debenhams sale, I nabbed a few colours.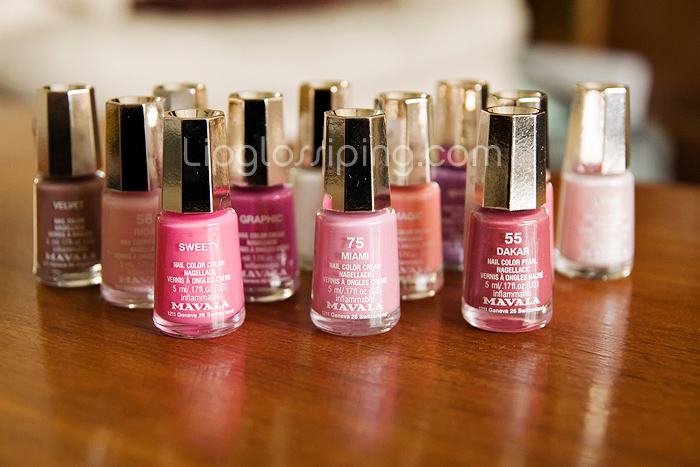 Hello lovelies!  There's 4 absolute stand out shades for me in this little lot, namely:
Sweety (Bubblegum Pink)
Velvet (Warm Taupe)
Lyric (Off-White v.pale coffee shade)
Miami (Dusky pink with lilac flashes)
Hmm, I think you can probably expect some NOTD posts coming up!