Question of the Week – What is your all-time favorite shade of blush?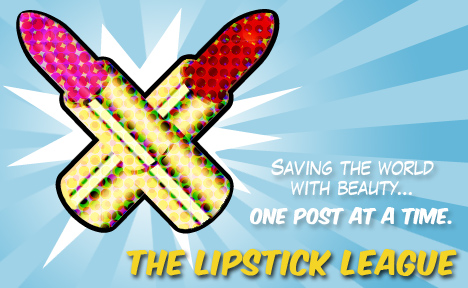 Answer – PLEASE DON'T MAKE ME PICK ONE!  I hate it when people sit on the fence with a direct question like this… Erm, ok… I can do this.  I just need about 20-minutes to think about it…
…
…
Ok.  I'm ready.  Either Bare Minerals Promise or Cargo Tonga.  I got it down to two… but I do love NARS Deep Throat aswell. (step away from the keyboard and stop typing).
Phyrra – says have a drink with the new Literary Lacquers Literary Liquors Collection.
we heart this – has the one case where picking your face is ok; it's Boscia's Peel Off Face Masks.
Beauty Junkies Unite – See if Jordana's new 12HR Made To Last eyeshadow pencils can really go the distance!
Chalkboard Nails – Honey, fly on over and check out this graphic bee nail art!
Clumps of Mascara – is holding onto summer a little bit by rockin' those beautiful bright shades from China Glaze's Sunsational collection.
EauMG – reviews a soft, citrus scent by Cartier.
Gouldylox Reviews – Can a makeover happen in a minute? Check out this speedy tutorial using a beautiful palette from Eve Pearl.
Lipglossiping – grabs the hair by the, err, root and gets to grips with all things tweezery!
My Beauty Bunny – Tired of razor bumps and irritation from shaving? Bikini Soft Smooth Shave Oil can change all that and we're hosting an Instant Win Giveaway so you can have smooth, soft skin too!
Nouveau Cheap – It's been a while since my last makeup brush review, but this one is so wonderful (and inexpensive) that it deserves some praise.
Prime Beauty – dishes about her favorite beauty oils for face, skin and hair in the latest Makeup Wars: Battle of the Best Beauty Oils!
Guest Post of the Week, as chosen by Phyrra – Phyrra loves Mandy's blog, Pretty Making. She always has lovely looks, beautiful swatches and great reviews. Mandy found a great affordable cruelty-free dupe for Smashbox's Photo Finish Primer, the Palladio Beauty Herbal Foundation Primer.
C'mon… I did it… you can too.  What is your all-time favorite shade of blush?