Many professions dread the general public encroaching on their skills.  Whether it's traditional makeup artists having their hackles raised by You Tube gurus and beauty bloggers, professional photographers glaring across the wedding party at uncle Bob with his £2k Nikon kit, or long-established nail technicians bristling at professional-only products being sold to the mass market.  Financially, it's a tough world out there, and for people who have poured often not-insignificant sums into years of training and equipment, I get that it can be galling to see your profession 'diluted' in this way.
This was brought to mind recently when I received a press release for a new DIY gel nail system called Sensationail, which has just gone online at Boots priced at £85.00.  It promises salon-quality gel nails at a fraction of the cost when compared to regular salon visits.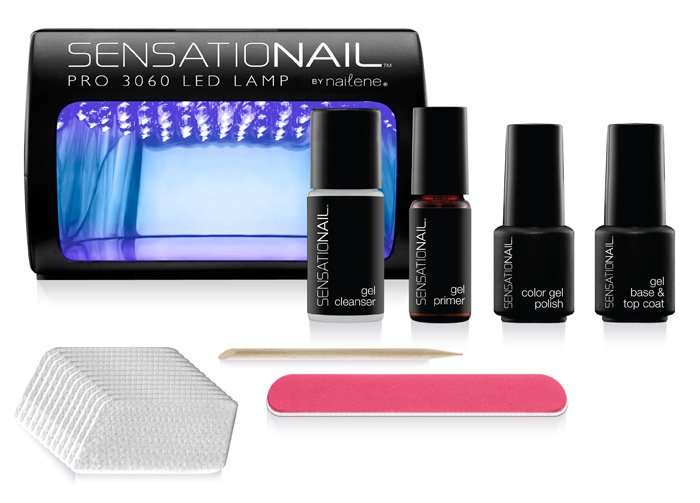 From my regular brow-threading trips to the brilliant Eastern Arts Beauty, I know how much these small enterprises rely on return business from their most loyal customers and I wonder just how threatened these establishments must feel when the latest DIY products come on the market.  Sure, in the past most of them have been gimmicky and in reality, rarely give the best results… but there are always newer technologies waiting in the wings, ready to superceded and threaten.
From my own personal experience with DIY beauty, there's still very much a place for the salon and this is coming from someone who's been fortunate enough to try some of the most cutting-edge DIY devices.  On the surface, at-home beauty tools seem to provide total convenience but after just a few sessions with my ILP device (for example)… I was ready to go back to the professionals, even if it meant paying through the nose, and I'm still coughing up the pennies today.
What do you think about at-home solutions for the kind of services you'd usually visit a professional?  Interested in doing your own gel nails at home?