So, I'm a big fan of Mineral Makeup and nothing excites me more than getting a jiffy bag full of teeny baggies containing varying shades of sparkly gorgeousness (yes, I am still a sparkle whore).
I'm forever meaning to share these little hauls with you, as I know the swatches can be useful, but swatching is such a time consuming thing – and time is a commodity that has bottomed out since the birth of Leila.
The next best thing I can do at the moment is share my storage solution for my little piggies…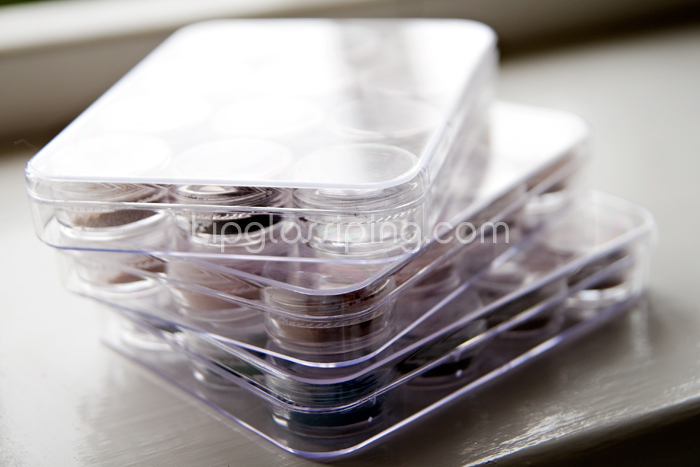 These are great, I believe they're meant for nail things – but this is how I use them.  I buy these from a seller on eBay who ships from Hong Kong and I pay £4.50 inc. shipping for 24 pots – not bad I reckon!

Any of you collect pigment samples?  How do you store them?