Yeah, so you lot are sharper than a brand new 24/7 eyeliner pencil.  Of course, the crafty thingie that Mr. L was constructing for me was my new Lipstick Organiser.  So good, it needs capitalization.  Well done for guessing correctly!
Wanna see it? (tough, I'm showing you anyway)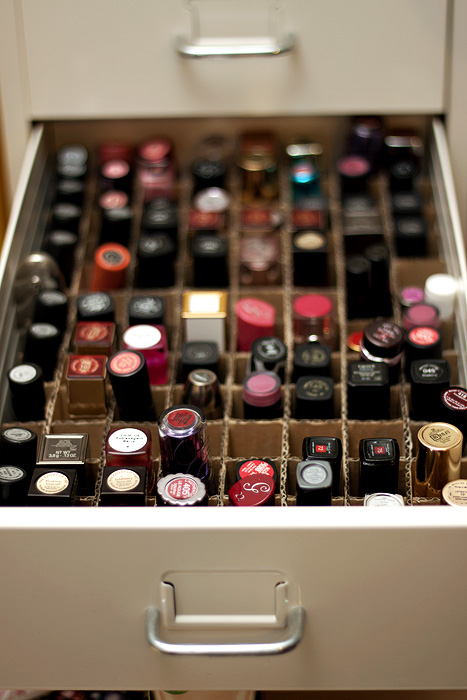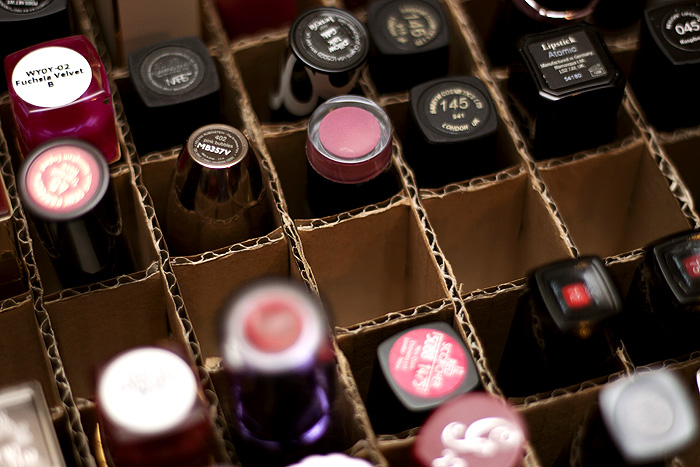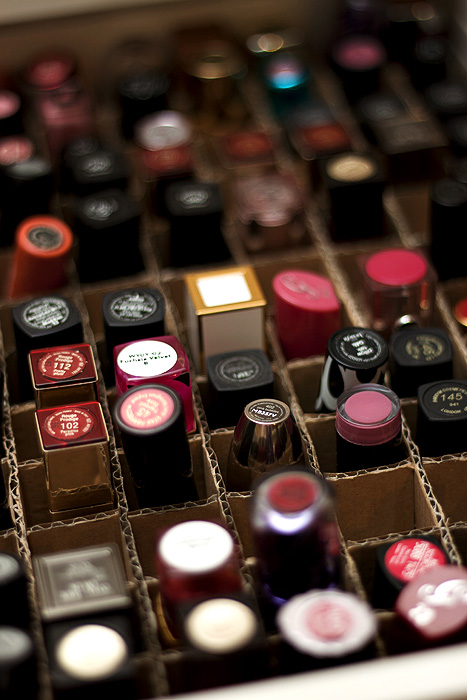 I know it's a little bit rustic-looking but damn, it works like a dream.  I can see each lipstick at a glance and organise them into shade ranges.  My OCD tendencies are acting like they just scored a touchdown!
It was a total pain in the arse to make (says Mr. L) and I have massive gratitude to Koren for the inspiration.  Mr. L didn't use the same measurements as him though… we wanted to use thicker cardboard, it needed to fit my Helmer drawer neatly, so accounted for that and we had to enlarge some measurements to make room for my largest lipsticks (Urban Decay and Burberry incase you were wondering!).
If you want to watch Koren's video on how to make one of these little marvels, it's embedded below!
What do you think?  Do you have one of these?  Want one?!