I've had this unopened tube of Rimmel Sexy Curves mascara sitting in my drawer since January and I've been using up so many others that it's only now that I've had a chance to road test it!
I particularly like the packaging of this one, everything from the sleeky purple exterior to the cute little monogrammed crown on the top.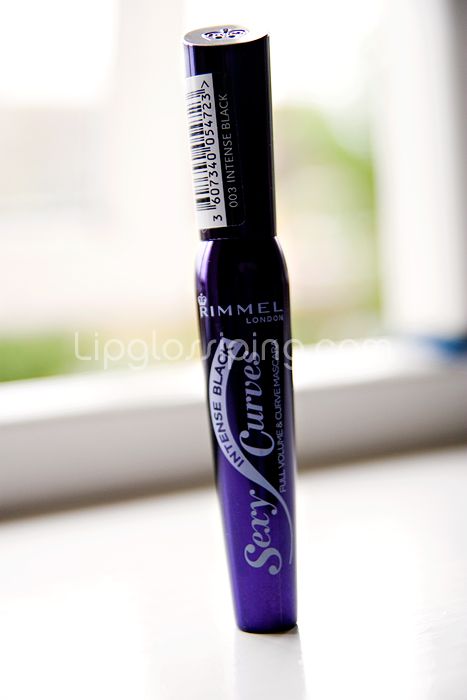 This is my first time using a mascara wand with rubber 'bristles' and I really love the separation and definition that this type of wand gives.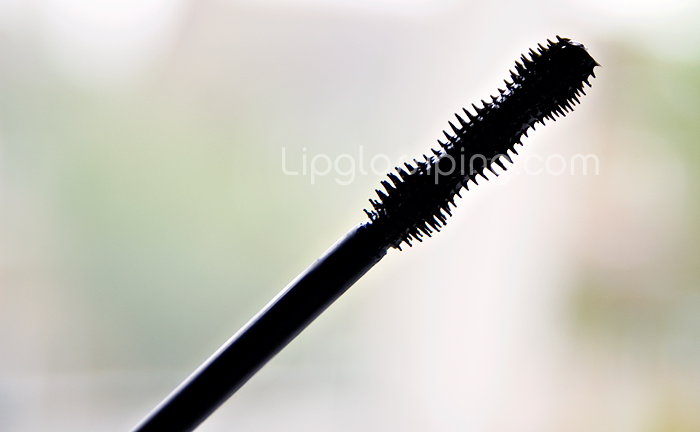 I believe that the 3 bumps in the wand are supposed to help add a bit of curl to your lashes.  My eyelashes are naturally quite curly so I don't bother with eyelash curlers.  I have to say that I didn't notice any additional curl after using this mascara, but I could see that the formula feels light enough not to drag down any curls.  The formula is really nice, very black and not too thick.

You're going to have to excuse the no make up and eyebrows – I have no idea what to do with the stupid, overly long, irritatingly wavy unruly things.
Back to the mascara, I don't think I need to say which eye has the mascara on do I?  I see some nice length and a little volume.  I always struggle to work the mascara into the base of the outer lashes without covering my face in mascara and hoped that perhaps this wand might aid in that, it doesn't.
I didn't find a problem with smudging or flaking and the formula came off effortlessly with my oil cleansing rountine at the end of the day.
Rimmel Sexy Curves gets a thumbs up from me.  Nothing particularly wows me, but it's a solid mascara which delivers lovely definition, separation, a little bit of length and a deep black colour.
[starreview tpl=14]