I found these Miss Sporty Metal Flip Nail Polish Duochromes in my local Boots store last week, they sure are pretty – and at £1.99 a-piece (aditionally on a buy-one-get-another-half-price offer), they're also a flippin' steal.  I can't remember the last time I bought anything from Miss Sporty, infact, I thought you could only buy the brand in Superdrug?
Anyway… I'm pleased I had some time to kill for a proper "browse", the kind of luxury I haven't had in a while.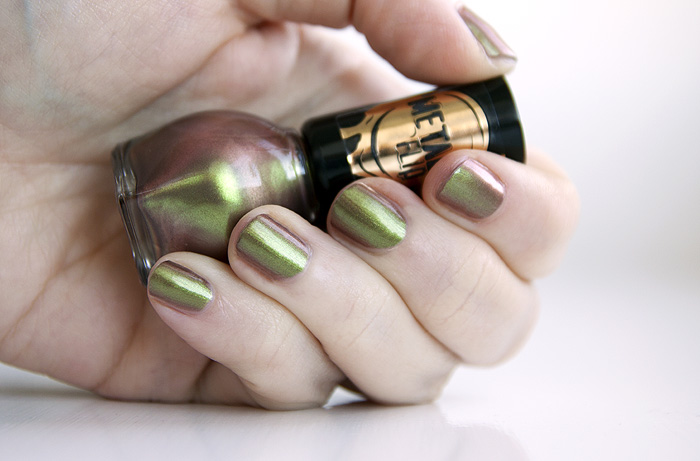 010 Beetle Wings (gilded green/brown combination)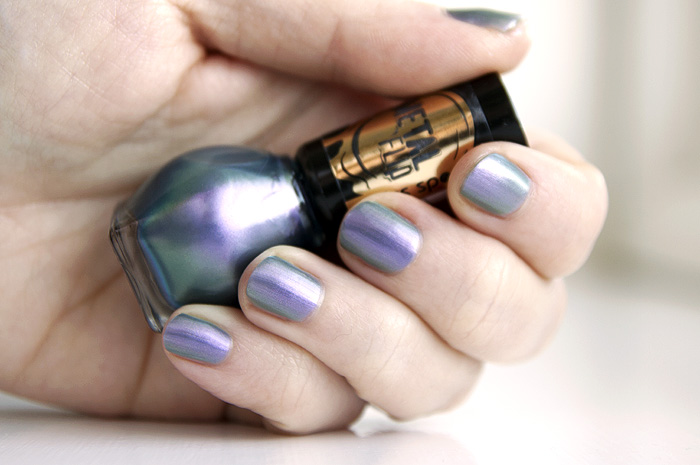 030 Aurora Borealis (turquoise/lilac combination)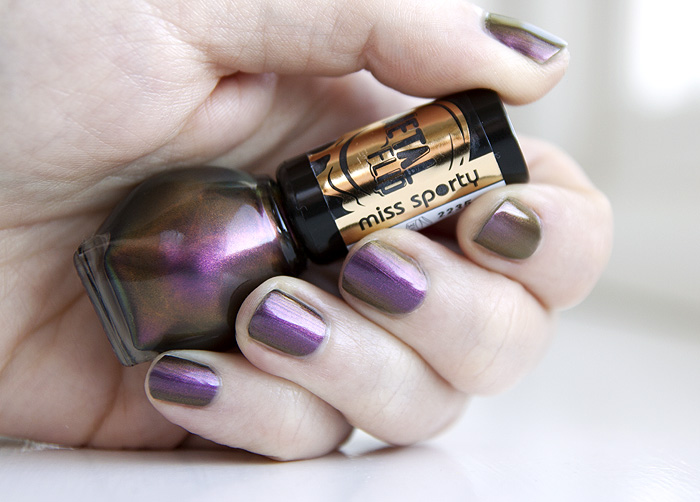 040 Fiery Blaze (purple/green/brown combination)
The Miss Sporty Metal Flip polishes aren't the most groundbreaking duochromes in the world, simply because the colour combinations have been done many times over (don't make me dig out my dupes!).  However, the formulas are really nicely done and each was opaque in two/three coats max.  Throw in a sub £2 price tags and these are such pretty little treats, thoroughly worthy of making it into your shopping basket.
Have you picked up any of these on your high street jaunts yet?  Which one is your favourite and will you be indulging?