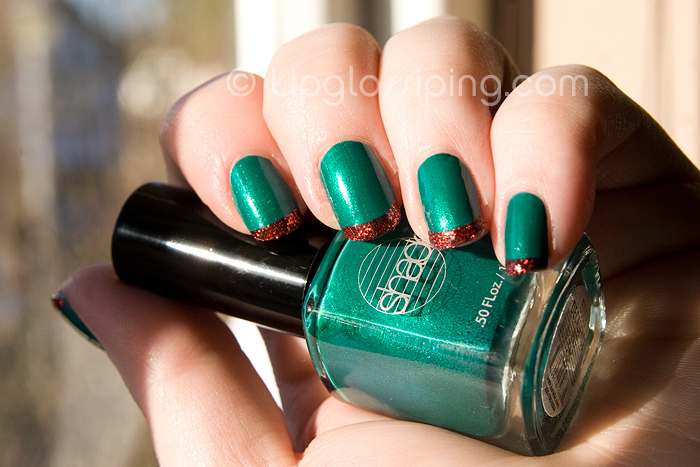 First of all, look how indecently sunny it was on Christmas morning!  After a week of snow and ice, I appear to have woken up in Barbados.  Typical.
Barielle Decadence is the final polish that I was sent by the company.  I wasn't actually going to show you this one, 'cos it's a proper bright jeweled green and I thought that my skintone would do it absolutely no favours.  However, I was looking for something Christmassy and this caught my eye.
Application (as with all the Barielles I've tried) was a dream.  It's a 2 coater and practically applied itself thanks to a smooth formula.  I can't quite tell if it's a metallic or a shimmer… I think I'm gonna call it a bit of both.
Check out my glitter tips!  Does this constitute 'nail art', have I dabbled for the first time without really meaning to?