I was excited to finally get the chance to try out my new L'oreal Paris True Match Roll On / Roller Foundation.  £12.99 you know! Not cheap for high street, it better not piss me off too much…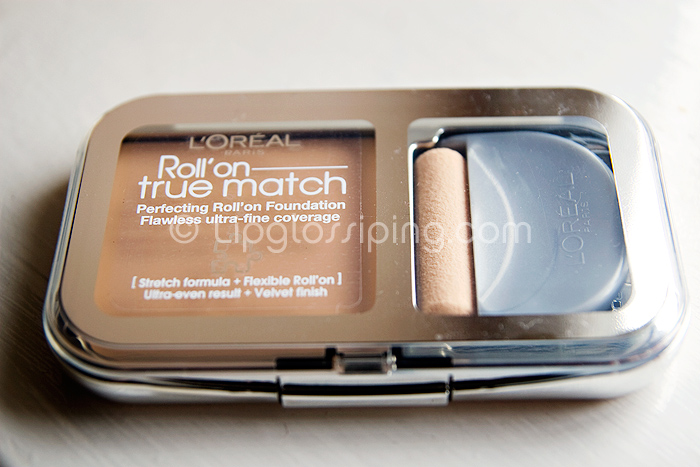 Packaging is quite nice, fairly sturdy, sleek(ish) and nice and compact.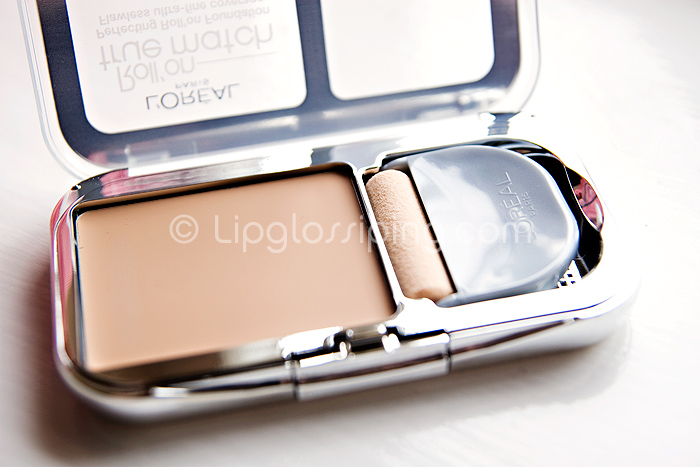 On the left is the pan of cream foundation and over on the right is the sponge roller we're going to be using for application.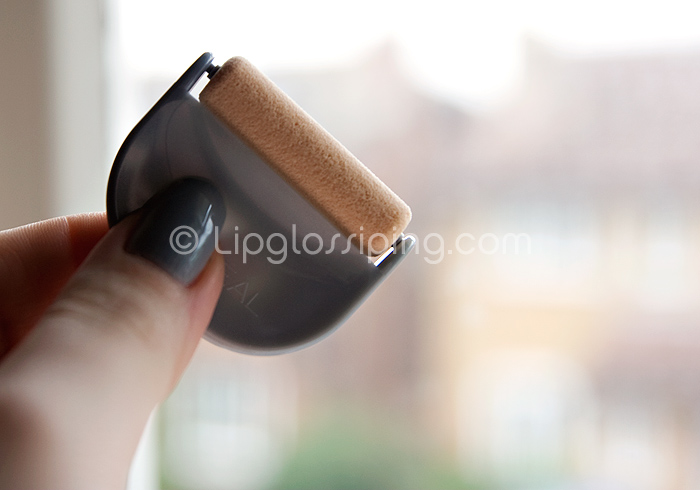 You can better judge the size of the roller now, it's actually easy to hold despite it's small size thanks to some well-designed dips and ridges on the plastic handle.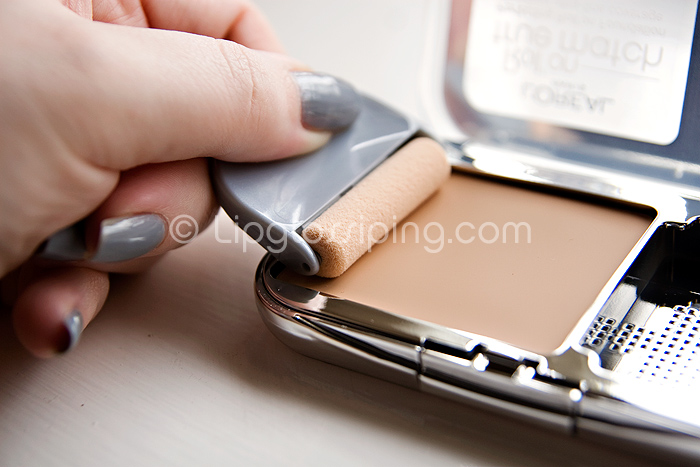 You (and I) have to admit… this is all pretty cute so far!  Little compacts, Dinky rollers…  Look! I'm gonna paint my face! *squeal*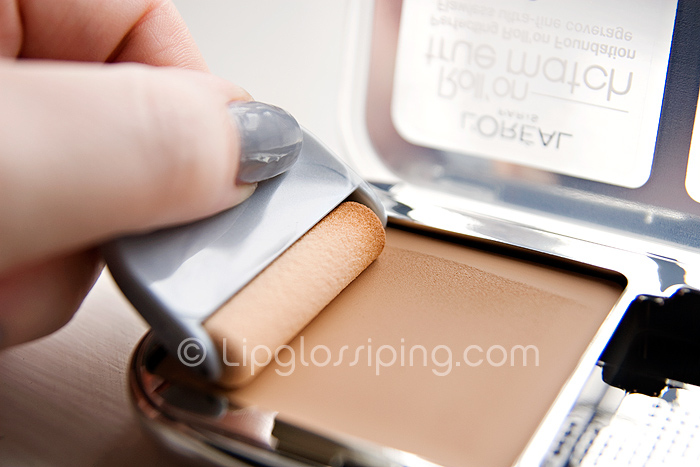 Uh oh, I'm noticing a problem… the product is building up unevenly on the roller.  The far edge has a real good coating whilst the rest of the roller remains void of product.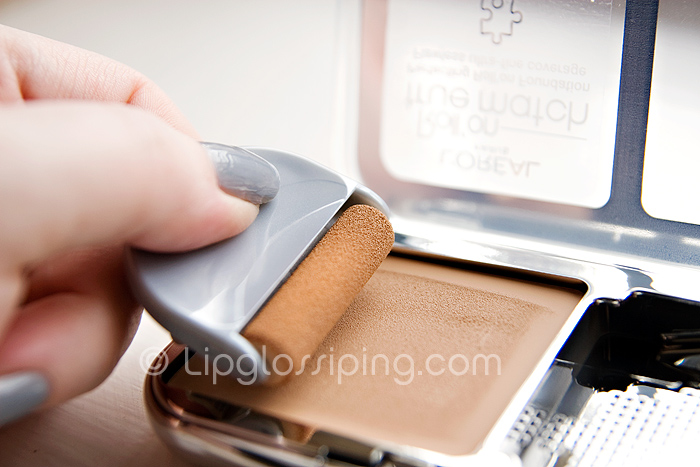 After a bit of swiping, direction changing and weight shifting the roller is more evenly covered… but there is still a bias towards that far edge.  Will this affect application?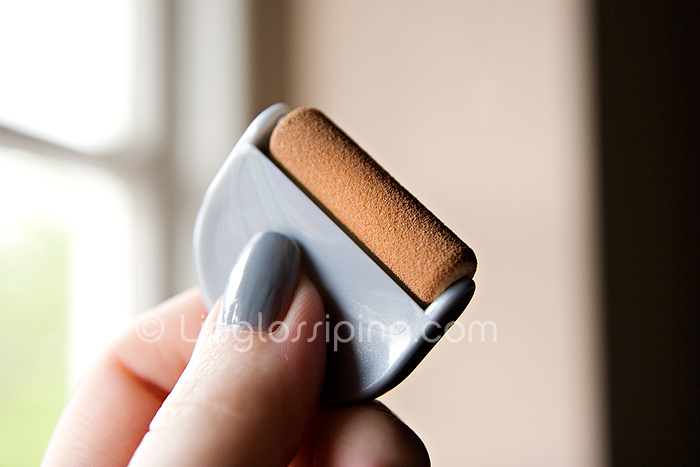 Primed and ready for action!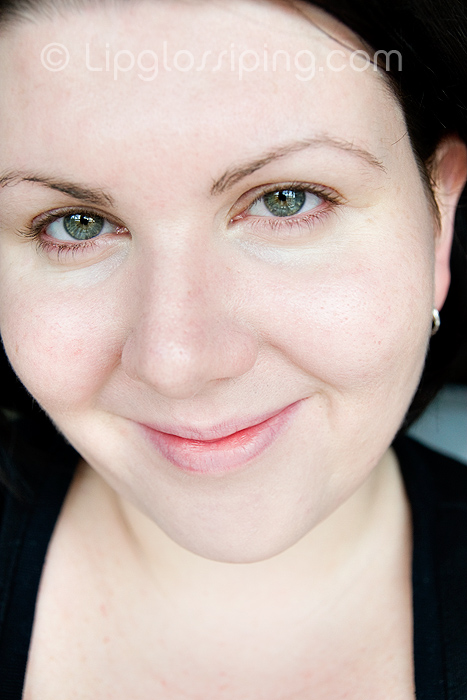 Introducing you to my makeup-less face, not even a smudge of brow powder!
Here we go…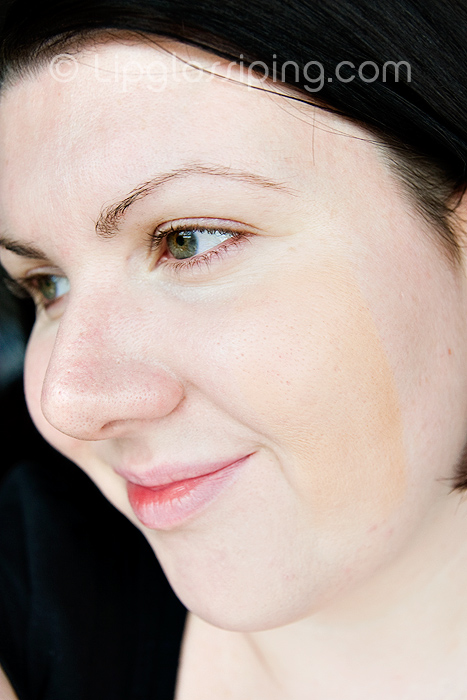 Look! I have a go faster stripe!
Right, as suspected… not a colour match.  Far too warm and a couple of shades too dark aswell.  I've been tangoed.
That's terrible.  This is the lightest shade that L'oreal are offering (in this country at least) for their True Match Roll On Foundation.
Ironic isn't it… "True Match"… *mutters something unrepeatable*
With all the money and technology that's gone into this product – why on earth did L'oreal make the shade range so limited?  I *know* I'm pale… but I'm not Nicola Roberts pale, I see many people walking about even more see-thru than I am.  That's a big chunk of the population not being catered for, and I'm willing to bet the story is the same for those on the other end of the spectrum aswell.
Anyway, let's roller on… *hah! geddit*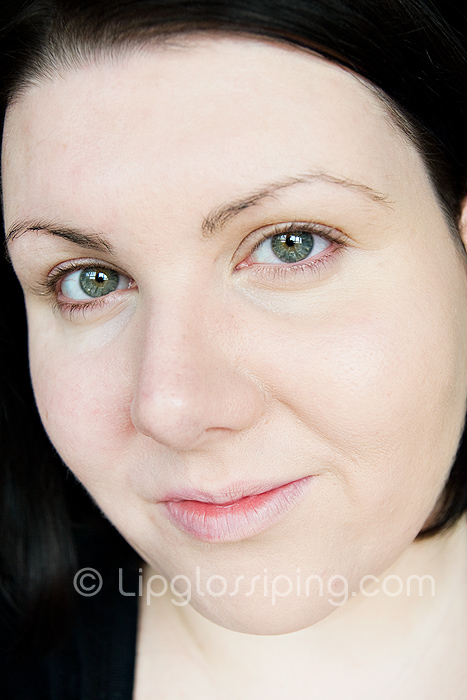 One half done (your right).
The actual coverage is pretty heavyweight.  Don't be getting this if you're looking for sheer -> medium coverage 'cos this is full on.
You wanna know about the application with that little roller don't you?
It wasn't as bad as I thought it would be.  Sure, it's not gonna get anywhere near the inside corners of your eyes… but I didn't have a problem around my nose.  The actual "roller" is slim enough to offer even coverage down the edge of the nose.
I also found it a speedy (if a little uncomfortable) process.  I blended with my fingers closer to my eyes and I even attempted closing my eyes and rollering in an up/down motion over my eyelids.  No, it didn't work very well and yes, I looked really silly.
The finish is matte and looks a little deathmask-like to me (perhaps I'm not used to the heavier coverage).  I didn't have any problems with streakiness or patchiness but when I touched my face 5 minutes later, my skin still felt tacky to the touch… it took nearly 20 minutes to dry fully.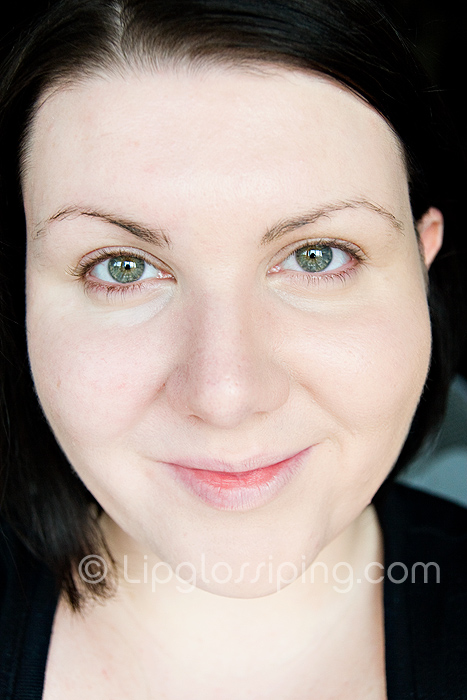 Your final half n' half (again, your right has the coverage).
What do you think?  The formula isn't *so* bad… I did actually prefer it later in the day after it had had time to "fit" to my skin.
I'm torn… it's not completely terrible, but it's definitely a case of style over content and that poor shade selection…
I guess the easiest way to sum it up is thus…
Would I buy this again?
…Not even with your money.
"Innovation! One cannot be forever innovating. I want to create classics." – Coco Chanel