In all my years of makeup-hustling, I've never once gotten used to the idea of applying cream blush with my fingers.  On paper, how hard could it be?  Dap, dap, rub, rub, rub.  A child could do it…
Except, that my blush-fearing soul has the tendency to rub a little too hard and I always – not occasionally – but ALWAYS end up blending the colour away to nothingness.  My fear of being clowned by a blush knows no bounds, my uber-ghostly complexion simply won't allow for mistakes and after lots of experimenting, I usually revert back to my "safe" blushers.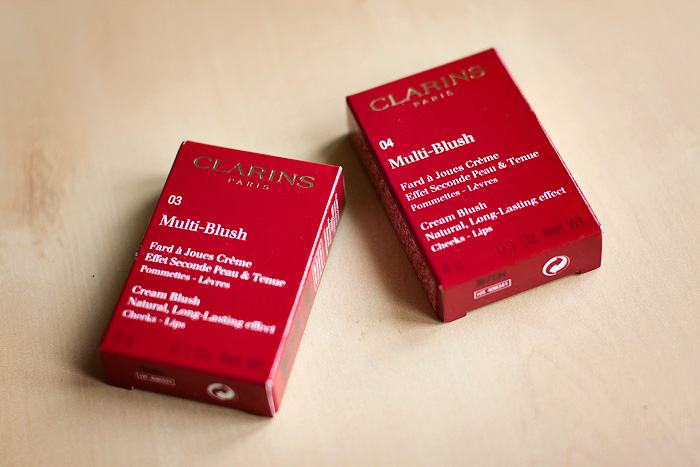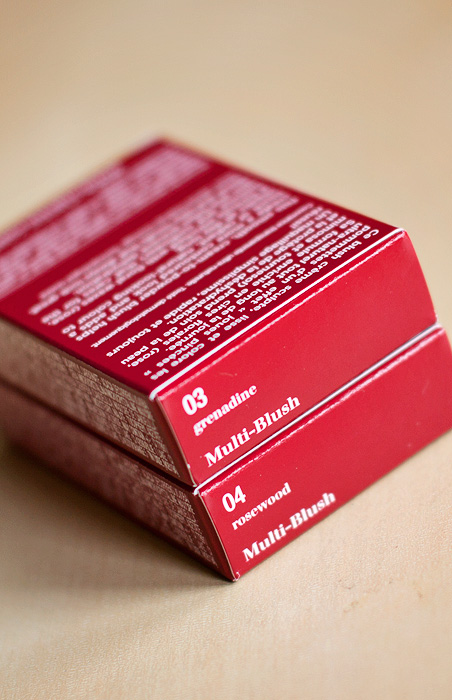 Clarins Multi-Blush Cream Blushes are particularly kind to blush-fearing souls like me.  When you usually read a statement like that, you can scan between the lines for the word "sheer" and discover it, but not in this case.  It's not that these blushes are for wimpy types, it's more than they have a magical ability to blend themselves.
"Oh, hang on!  Let's not carried away here… blend themselves?  Are we talking revolutionary-style, robotic blushes with superhuman capabilities?"
Err, not quite… it's just that they're so damn blendy, it feels as though they're doing more of the work than you are.  These new blushes, due on counter next month, are incredibly lightweight and enriched with floral waxes from rose, mimosa, jojoba, and sunflower to help create a flawless application over even the most dehydrated of skin-types.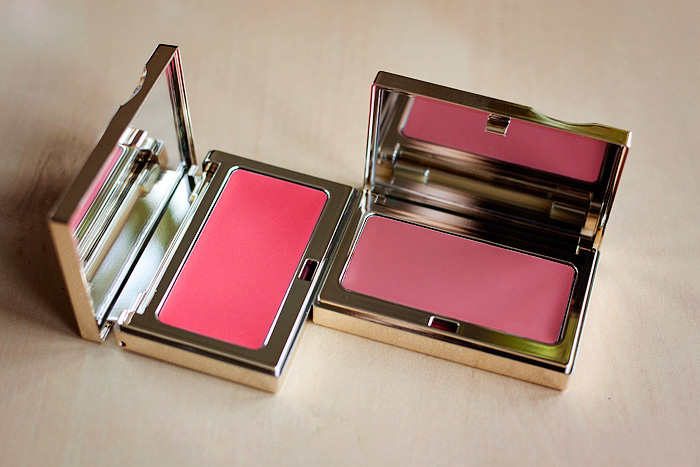 I've got two shades sat in front of me: Grenadine, on the left in the picture above is a warm pink-coral, and Rosewood is more your skin-friendly neutral rose.
Both pans are generously sized with plenty of room for fingers (or brushes) to get right in there without the need for contortion and each compact comes complete with a mirror.  I'm wearing Grenadine today and I need to tell you about how completely curious it feels to apply…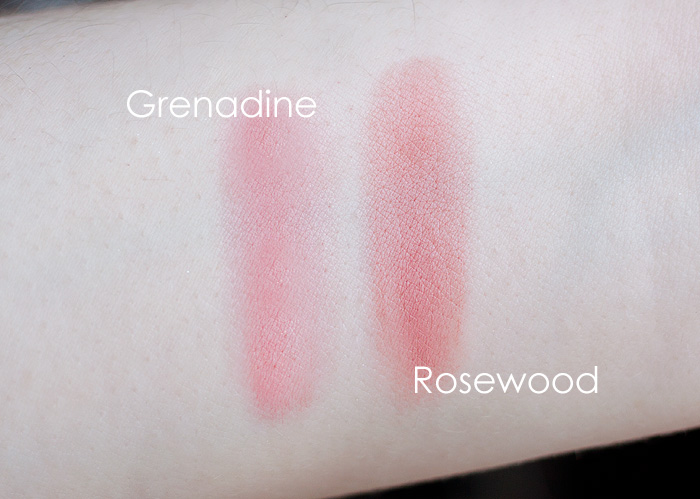 When you apply a cream blush, you can feel your skin move under your fingers… there's a resistance against the motion of application.  Using my index and middle fingers together for application here, my finger pads glide over my cheeks and nothing moves underneath.  The application feels bone-dry to the touch, almost as though I'm applying a powder in the oddest of ways, except that when I'm done… there's no patchiness, just a smooth and even application of colour.
I tell ya, this stuff has been formulated with fairy-pee.  You need to get to a counter and try it yourself, then you'll all be… "AHHHHH! I can see what she means now!"
Well, you'll be pleased to hear that you won't have long to wait…
The new Clarins Multi-Blush Cream Blushes arrive on-counter and online in February as part of the new Opalescence Spring collection.  They'll be available in four shades: 01 Peach, 02 Candy, 03 Grenadine, 04 Rosewood and priced at £18 each. 
Go for a snoop and tell me what you think!
* press sample
if you liked this post, don't forget to check out my subscriber options, here