I continue to be pleasantly surprised by the quality of BarryM's polishes.  I know that some people find them not as long lasting as the likes of Nails Inc and O.P.I (out of curiousity, do YOU pronounce it Oh Pee Eye, or Ohpee?) but I simply get equal wear out of these polishes with a fantasticly smooth formula and I can't argue with that.
I'm on a bit of a "grey" kick at the moment and picked 2 of these shades up in Boots this week: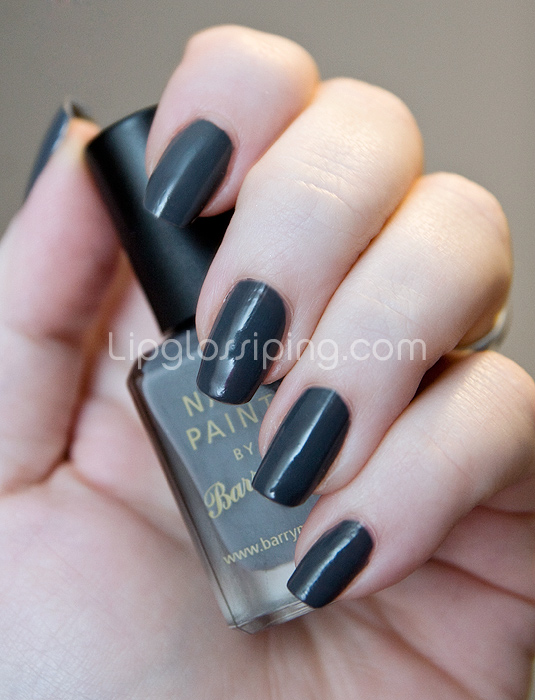 This is a real true "concrete" grey which I thought would look hideous on my pale pink toned skin.  I was wrong! That never happens! (no it doesn't).
The photo makes it look slightly darker than it appears in daylight (picture was taken under flash conditions) – but the tone is true to life.  It's nice and glossy and I'm really enjoying catching some admiring glances at my fingertips whilst out and about.
I am desperate for BarryM to release some more shades!  Duotones anyone? Do you have a favourite BarryM shade?
BarryM is currently on a 3for2 in Boots and these polishes are priced at £2.89 ea or £2.95 from the BarryM website.