I'm a lazy girl.. I hate reapplying lipsticks, so I do have a fondness for long-lasting lip colours.
I picked these glosses up in Superdrug a few weeks ago after falling in love with the shades whilst noseying through the Sleek stand.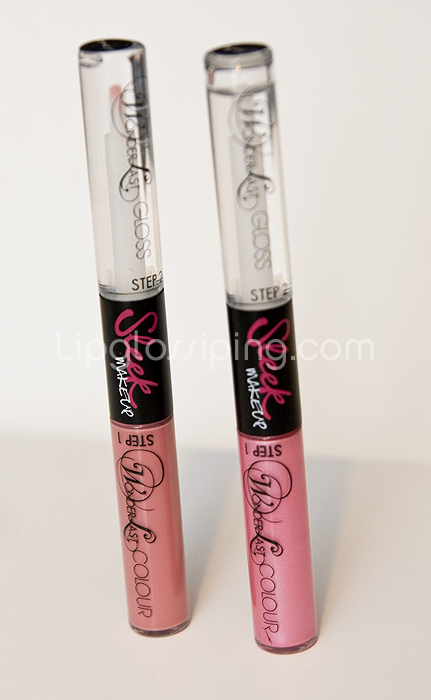 Purity (on the left) and Christobell (on the right)
Purity is a lovely creamy dusky nude shade on my lips, whilst Christobell is a pale silvery pink with lots of shimmer.
Sleek say:
…Wonderlast Duo Lipgloss will equip you with a long lasting high gloss pout, allowing you to face the battles of the day without the endless need for reapplication. A lustrous, hydrating and long-lasting lip gloss. Available in 8 shades…
The idea behind this gloss is not a new one… Revlon released a version earlier this year (Colorstay Liquid Lipstick – which I'm a fan of), Maybelline does one (Superstay Lip Color) and even GOSH had one called Everlasting Lips (not sure if that's still available).
Anyway, how do these glosses stand up to their claims?
First up, we have "Purity":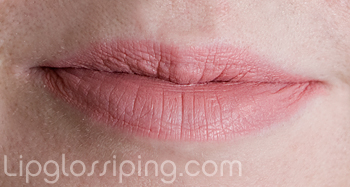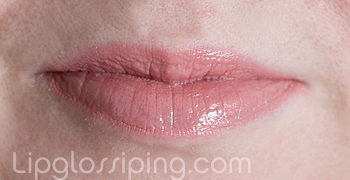 Purity, with and without the gloss topcoat.
Well, firstly.. the shade is true to the tube and it applied smoothly.  However, I could instantly feel my lips reacting to the drying lipcolour.  Even with the gloss attempting to disguise the furrows… the drying effects are still visible.
I LOVE the clear gloss topcoat though, it's smooth almost creamy and completely non-sticky – great stuff!
Moving on to "Christobell"…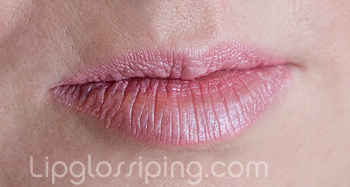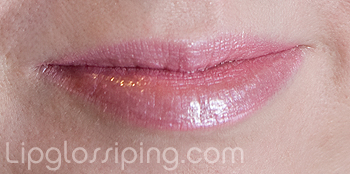 Sorry… Did someone just post a picture of a cat's bumhole?
Erm… check that out!  Way to age my lips by about 30 years, thanks Sleek!  The gloss does do quite a good job of disguising this though.  I'll just have to walk around with a constant smile on my face to stretch out that skin.
One problem though… one BIG problem…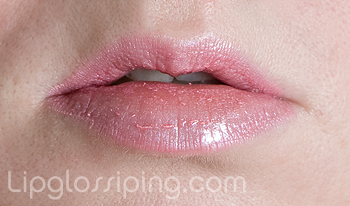 WTF is that? 5 minutes later… I felt my lips becoming "gritty" and this is what greeted me in the mirror.  Attractive no?  Just gonna go see if my husband fancies a snog…
This shade has done this before for me, I'm not sure if it's an application issue or if I've got an odd tube.  I *think* it's when I apply more than one coat of the colour.  But you HAVE to if you want to achieve anything near the intensity it looks in the tube as this shade is quite sheer.
As for longevity, it's not bad.. but it's not the best.  Revlon Liquid Lipstick wins that one for me (although also drying).  I would say that these Wonderlast Duo Lipglosses last an average of 3 hours on me before fading.  They also fade a little unevenly, so you may find yourself scrubbing away at your lips with the back of your hand well before the 3hrs are up.
Removal can be tricky (as with all of these types of product) But I overcome this by using my fingertip with a slick of cleansing oil or some other dual-phase makeup remover.
I'm disappointed that I'm not happier with these lipglosses, at a price of £3.91 each they're an absolute steal and I've already declared my adoration for the 2 shades above.
However cat bum lips simply won't do and if we lived in the U.S. I'd demand my money back for Sleek being so cheeky as to claim they're "hydrating".
I *may* repurchase Purity for the shade and to use the gloss coat ontop of other lipsticks but Christobell is a total no-no for me.
[starreview tpl=14]