I love a good rusty orange, and before you jump on the it's too Autumnal thing (I saw you making me feel completely off-trend with Minger!), I'm sticking two fingers up at trends.  Well, that and the fact that I bought this last Autumn.  Busted.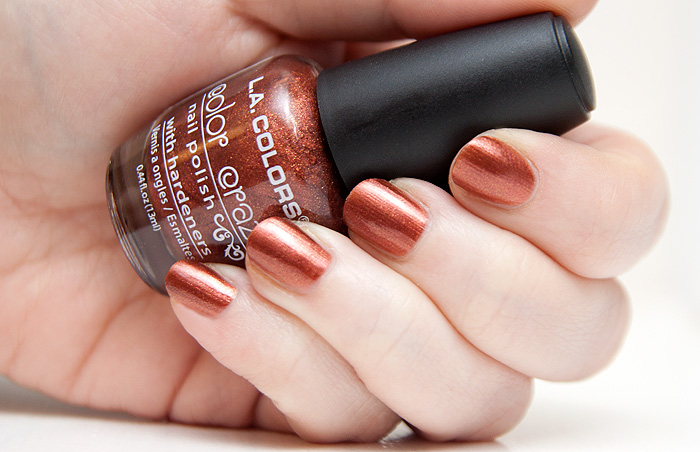 I see brushstrokes, does that make this a frost?  Does anyone else struggle a little bit telling the difference between all the various finishes?  I'm gonna call this a frost.  Go on, you can correct me if I'm wrong – I'm wearing my big girl's pants.  I'm always wearing big girl's pants 🙁
Desert Dune is a great shade for Autumn Spring, it's rich… velvety and a looks non too shabby on a pale skintone.  Application with this one was trouble-free, with a few coats covering the nail bed to a good opacity.
LA Colours is available to buy in BeautyBase in both of London's Westfields.  I picked this up from Whiteleys Shopping Centre on Queensway last time I was in London.  I think it was 99p?  I might have made that up.
What is your favourite LA Colors shade?