STOP PRESS!: Check out Janice's review on the Eye Transformer too, her photographs demonstrate the whole 'smoky eye thing' better than mine and really give a good idea of what I was trying to explain (lamely!).

http://seekforbeauty.blogspot.com/2009/08/review-elf-studio-eye-transformer.html
The new (to the UK) ELF Eye Transformer is another product that was lurking at the bottom of my goody bag from a recent E.L.F event I attended.  It's an unusual product, I've only ever seen one other like it and I think that it fits in very nicely with the rest of the E.L.F Studio lineup.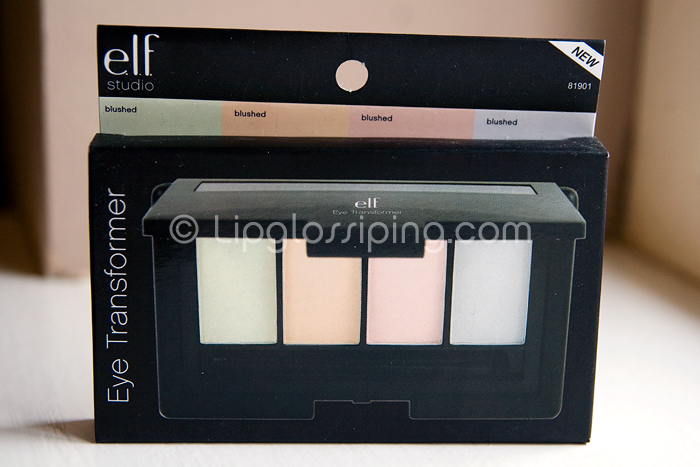 It has one main function.  Applied over a dark coloured eyeshadow base, it will have the effect on transforming the base into a new and wonderful shimmering iridescent shade.
Make sense?
Let's look more closely…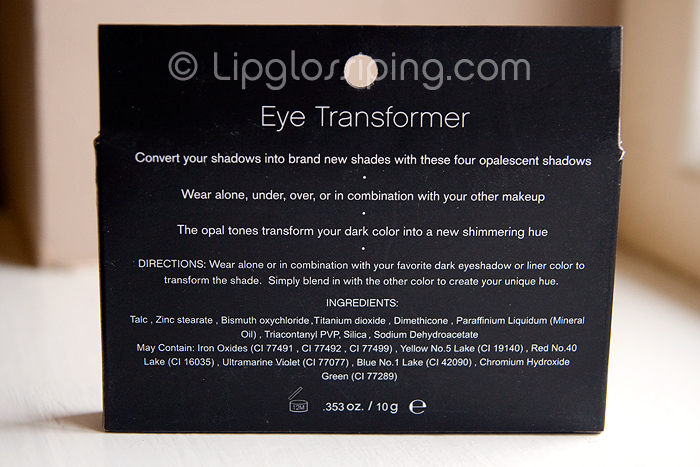 Oh there you go, it says what it does on the back of the box… and for bonus points it gets straight to the point.  Unlike me.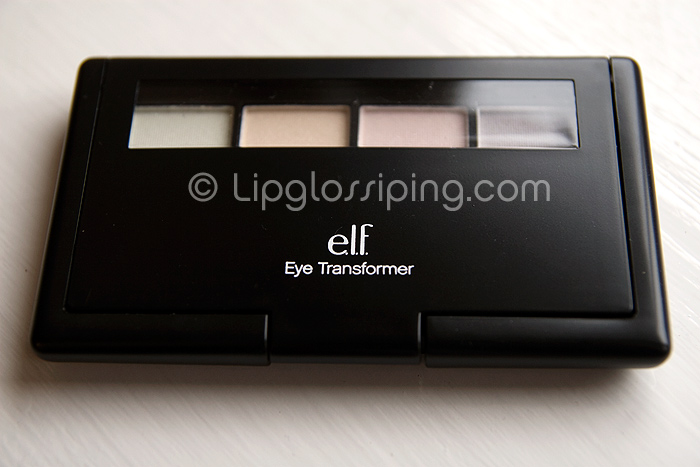 Packaging is identical to the Shimmer Palette, it's good stuff… solid and sleek.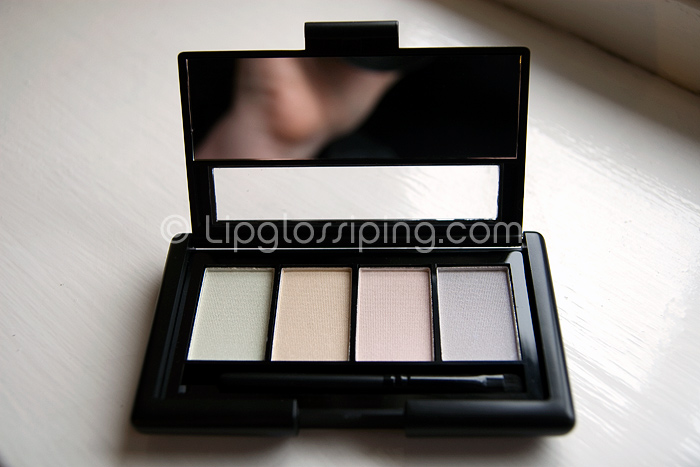 There are four powder shades: Green, Orange, Pink and Blue.
The powders are quite dusty and I'd recommend giving your brush a quick shake or blow before applying the powder ontop of your base.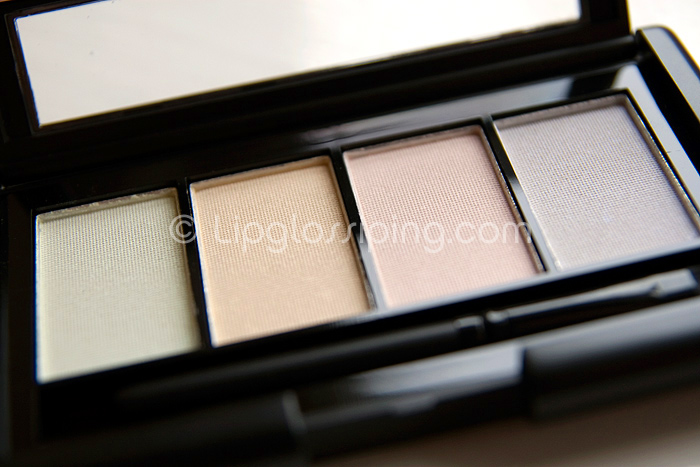 First, I laid down 4 black base swatches.  I used a black eye shadow from one of my Sleek Palettes, then I layered each Eye Transformer powder over the base…
Let's see them in action…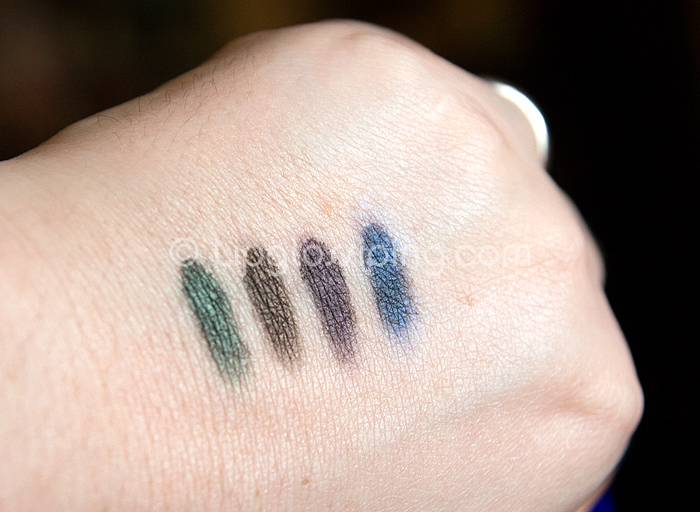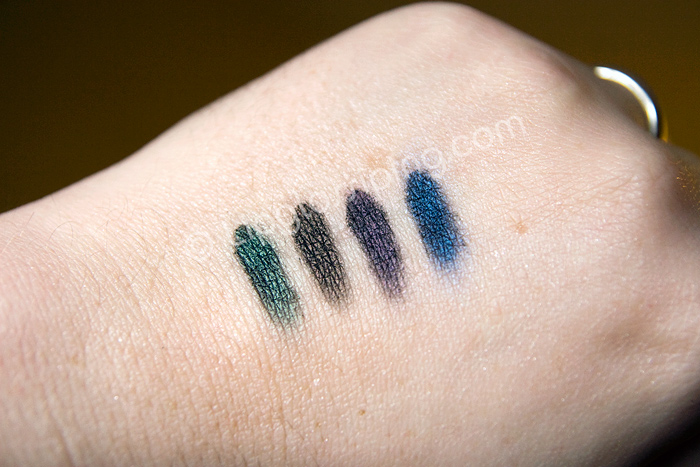 As you can see, from left to right… the powders create green, bronze, purple and blue hues when layered ontop of black bases.  Very pretty and much more interesting than plain old black!
This by itself is pretty cool, but I've discovered an even better use for them!
I'm rubbish at true smoky eyes, I look like a panda, I find it hard to blend very strong colours.  It's a shame then that smokey eyes are *everywhere* at the moment.  Hell, Sleek and GOSH have even brought out palettes in celebration…
Let me demonstrate my crapness…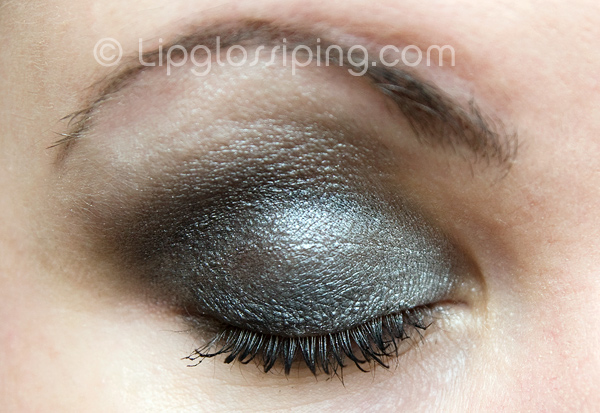 That's my best effort!  It's harrrrrrrrrd!
The variations between the black in the crease and the grey on the lid are obvious to me… I just can't get a smooth blend when I use black, which is why I usually shy away from the shade, favouring greys and browns for crease colours.
However, let's go over the whole lot with the blue shade from the Eye Transformer Palette…
What do you think?
It's not *so* visible in the photo as it was in person, but adding the Eye Transformer shade seems to bring the other shades in harmony with one another.
My blending isn't the best, and I should have definitely gone over that outer edge with my blending brush.  But focusing on the actual lid, don't the colours seem to flow better?  Am I imagining things?
Anyway, all I can say is…
The ELF Eye Transformer is not the best quality product in the world… the powders are pretty chalky and dusty.
Having said that, I'm a sucker for novelty products like this and usually a little disappointed when I try them.  But I'm really enjoying using this combined with the Sleek Graphite palette.  They simply work as they're supposed to, opening up many more opportunities for colour.
What are your thoughts?  Have you tried the ELF Eye Transformer Palette? Want to?