Sadly not my town, or my country but Essie Weingarten, she of polish conoisseur's Essie fame has just opened the brand's first nail salon at hair salon Samuel Shriqui in New York.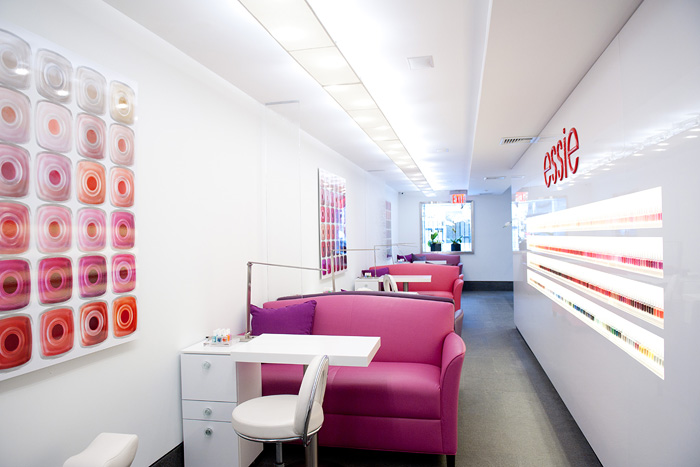 Purdy ain't it?  The couches are even dyed in shades that match the polishes!  The salon carries a staggering 250 shades, which may well sound like a dream come true for some.  The indecisiveness would actually kill me (if the nail techs didn't kill me first).
In my town, the only place to be seen getting your nails did is McDonalds, while your mate tenderly feeds you your McChicken Sandwich to prevent smudges, at least… that's how it appeared to be going down last weekend in So'ton town centre.  Who says us Brits aren't a classy lot?
If you're lucky enough to find yourself pounding the streets of the Upper East side, you can find the new Essie flagship salon at Samuel Shriqui, 35 East 65th Street, N ew York.  Manicure prices start from a very reasonable $32 (£20).