It's not my blogging style to post new collections but I'm making a "sort-of" exception in this case. You see, I have a good amount of Boots points burning a hole in my purse and I wanted to gauge some opinion on whether any of these pieces are setting your makeup-loving hearts alight as they are mine?
I usually buy a few Chanel or Dior pieces from the holiday collections, helped along with those handy points but last year, I only bought Chanel Féérie (not even using my points!) and I've barely used it. I've lost my splurging confidence after being totally won over by the pretty rather than the usable – do you do that?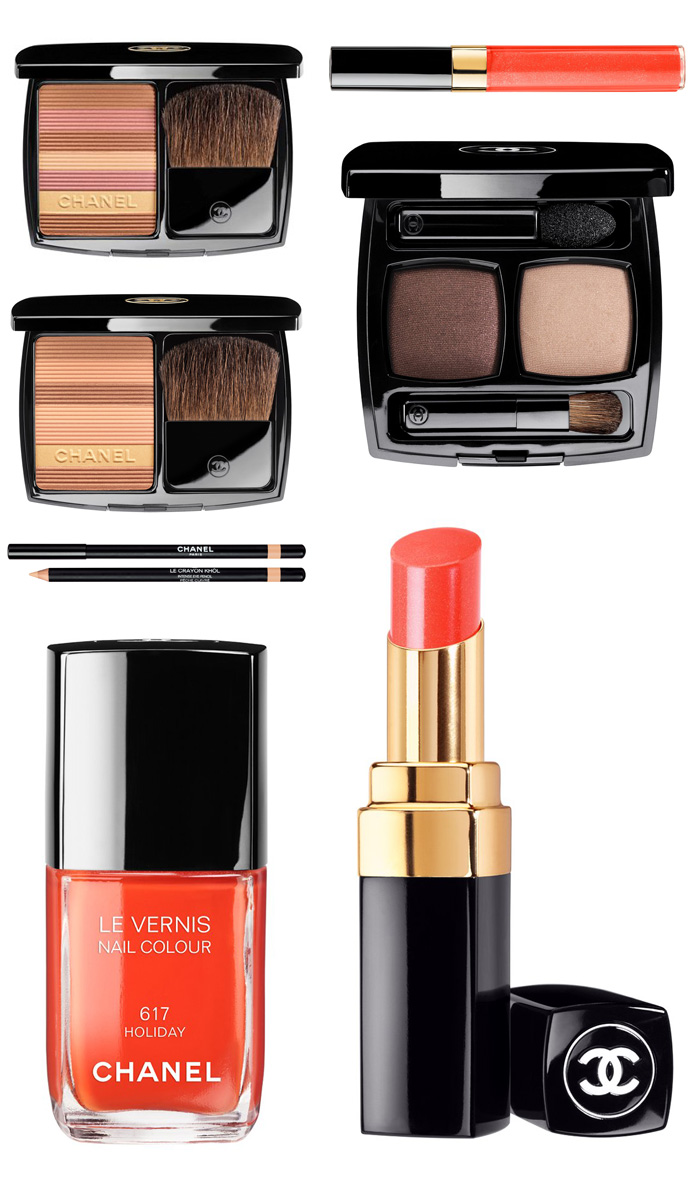 The above picture shows a few of the pretties from the Chanel Summer 2012 Collection and I'm lusting after one of the bronzers (Sable Beige 907 – the one without the pink) and that eye duo (Sable-Émouvant) – I can't go far wrong with those right?  I think I'm leaning more toward picking up the Sable-Émouvant eye duo and the Summer blusher (Sheer Summer Glow) from Burberry, have you seen that one?  If you're as pale as me – I think you should take a look!
The Chanel Summer 2012 Collection will be available nationwide from Friday.
Have you got any high-end beauties on your Summer radar?