With our (very) mini heatwave in the UK, I propose that there's never been a better Wednesday for whipping out the sunglasses and getting your Pimms at the ready for a look at the current limited edition China Glaze 2011 Summer collection, Island Escape*.

I wonder which isles the clever bods at CG were thinking of when devised this fruity collection, not the British ones… that's for sure!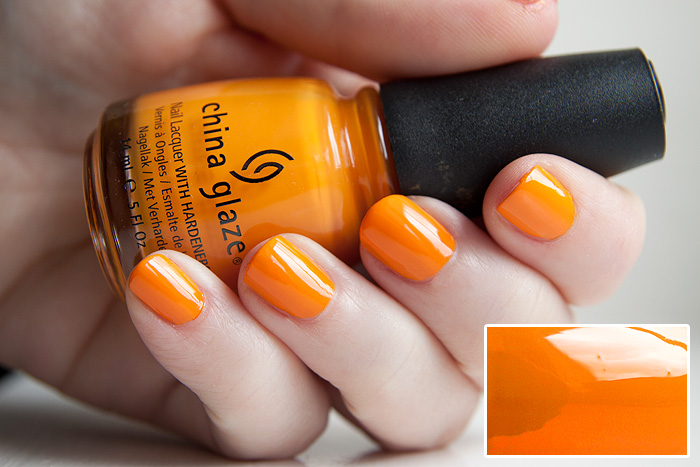 Papaya Punch: Crème based vivid orange.
A bold orange that commands attention, a little on the thick side but opaque in two coats as a result.  No top coat… amazing glossiness.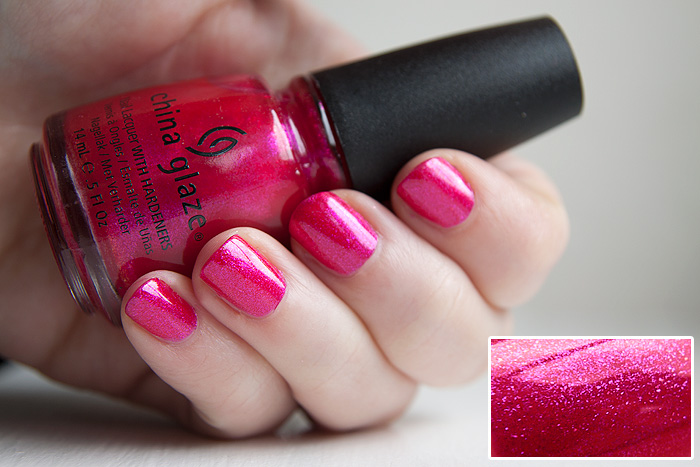 108 Degrees: Flirtatious berry pink with specks of micro glitter.
A juicy sparkler that looks great on cool skintones thanks to the violet undertones.  Photo taken on a very overcast day so the colour in the sparkles isn't prominent… a mix of gold and violet.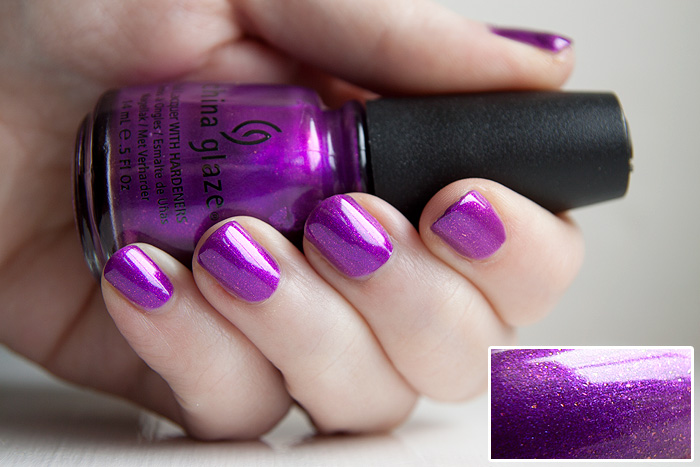 Senorita Bonita: Passionate purple shimmer with pink micro glitter.
If you can only have one from the collection, you need to make it this one.  Senorita Bonita is the most impressive of the sparklers… hot pink sparkle against a red-toned purple?  MOAR.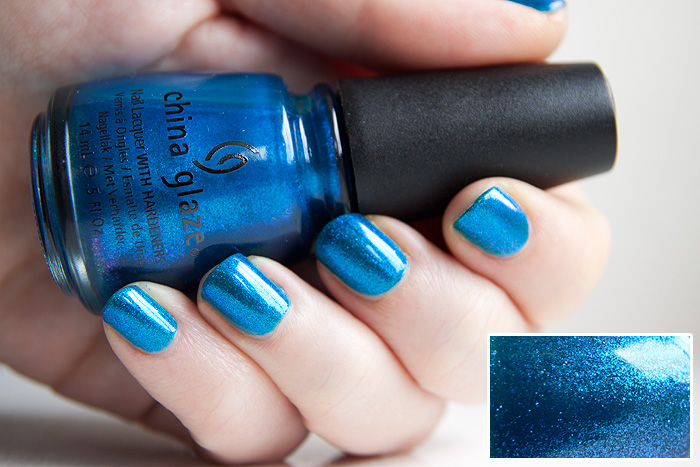 Blue Iguana: Bold and daring sparkly blue.
My 2nd favourite from the collection, all the boom chicka wow wow of Senorita Bonita with a heap of gorgeous turquoise glass fleckiness.  However, it did give me mega smurf fingers upon removal and was the sheerest of the bunch.  4 coats – boo.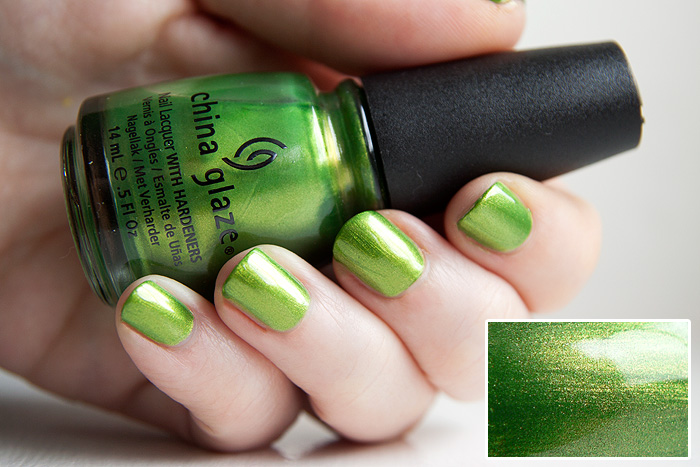 Cha Cha Cha: Vivacious shimmer green.
A gilded green that packs a punch!  This one practically glows… very beautiful and opaque in two coats.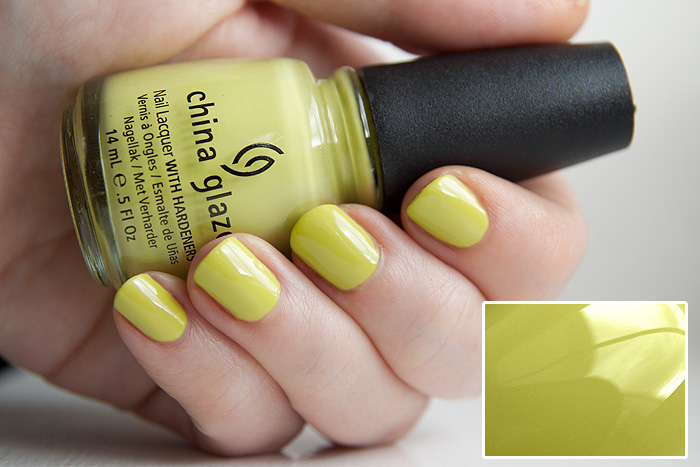 Electric Pineapple: High intensity crème based lime green.
I'm not digging the colour but again, I have to admire the uber glossiness of the formula.  All of the swatches were photographed without a top coat.  Noice!
Buy China Glaze instore at Sallys or online from radiantbabe-beauty.co.uk
.
Got some favourites?  AND if you could escape to ANY island in the world, which one would it be?
* press samples