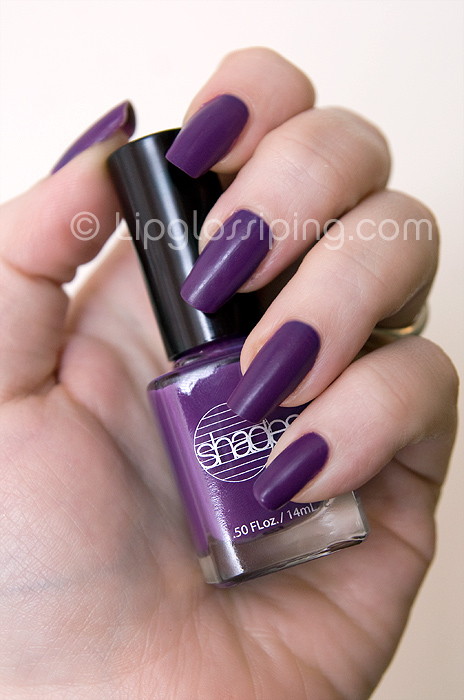 I'm *nearly* over the whole matte top coat thing… a couple more mani's then I'll be able to move on.
This is Barielle's Shades range in "Grape Escape" – It's gorgeous.  It's actually better glossy… but well, I'm a mattifying sheep.
Application is smooth – this is 2 coats.  No issues to speak of, perhaps a touch slow drying… but nothing a quick-dry top coat doesn't fix.
Desperate to check out some more colours… looks like they have a lovely A/W collection out at the moment.  Let me introduce you…
Putt-E-On-Me – Classic clay

Blackened Bleu – Black with turquoise glitter

Lava Rock – Black with red pearl swirl
I don't even like glitter and I'm salivating at the thought of the black/turquoise one!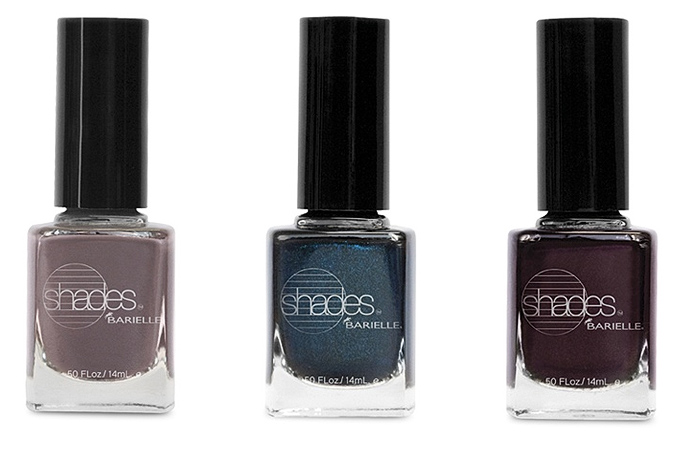 L-R: Putt-E-On-Me, Blackened-Bleu, Lava Rock.
Check out the range at Barielle