Question of the Week – Is there a beauty trend that is "out" that you wish were "in"? If so, what is it?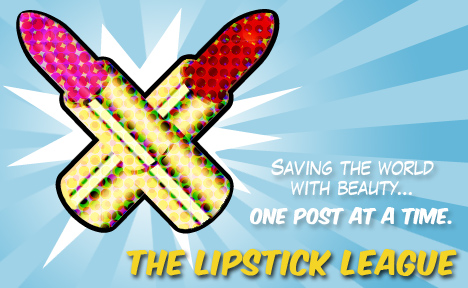 Answer – I really don't follow trends that much. I suppose I've always longed for holographic nail polishes to hit the big time and have their day on the high-street… that hasn't happened in the UK yet.
Lipglossiping – desperately wanted to love her new Lime Crime Velvetine but when lip and velvet met, things didn't stay pretty for long!
My Beauty Bunny – Looking for a great post-workout towelette? We've got the details on Yogi Wipes – a cruelty-free choice that cleanses, refreshes and nourishes skin.
Nouveau Cheap – Claire's can be fun for an inexpensive jewelry fix, but did you know they also sell macaroni & cheese and french fry-flavored lip balms? I reviewed them both, if you're curious (you know you are).
Pink Sith – wants to show you the two new nail polishes from the NARS Fall 2013 collection, but fears you may label her nail art as a pinterest fail.
Phyrra – says it's time to rejoice! New Sugarpill Sparkle Baby and Cold Chemistry is coming soon. See her swatches & tutorials.
Vampy Varnish – butter LONDON has something new out and it's not nail lacquer…it's the butter LONDON Bespoke Colour Collectionand there are some great items!
we heart this – is not sending you to their site this week. They're sending you over to Makeup and Beauty Blog, where the lovely Karen featured them in her new series This is My Makeup Life.
Beauty Junkies Unite – Explore your more rebellious side with Too Faced's new Pretty Rebel Eyeshadow Palette for fall!
Clumps of Mascara – Time for updates of the world's favorite baby! Or at least everyone's favorite baby on THIS blog. Elle Belle turns 6 months old!
EauMG – Don't just eat your veggies but smell like them too. Seriously. Victoria reviews Honoré des Prés I Love Les Carottes perfume.
Gouldylox Reviews – Win an entire skincare line for mature skin!
Guest Post of the Week, as chosen by Lipglossiping – The lovely Paris from My Women Stuff questions whether Beauty Box Subscriptions have had their day. Has the beauty box bubble finally burst?