Ok, ok, I'm sorry… I never normally post 2 NOTD's in such quick succession, let alone back to back!
But I physically couldn't wait to show you guys this one.
You already know how impressed I was with my first George at Asda polish experience… Raincloud, that smooth pale grey remember?
Well check this bobby dazzler out…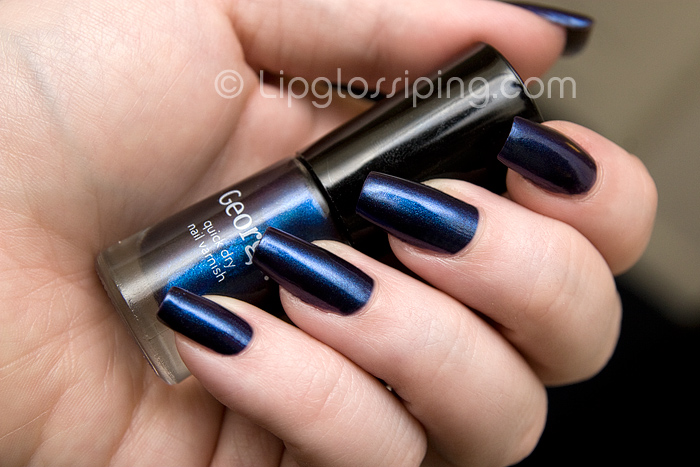 I can't stop looking at my nails, truly.
This is the most perfect blue I've ever seen.
It's called Indigo Dazzle and really is rather exquisite.
Application was a bit frustrating, it didn't dry that quickly (unlike Raincloud) and when I applied the first coat it was a hot streaky mess as it tried to drag the polish off my nail as fast as I could lay it down.
I think the trick to this one is to appy a thin 1st coat to get the best base of colour that you can, then just go back and be fairly heavy handed with the 2nd coat (whilst trying to avoid bubbling from applying too thickly).  Considering I was much more heavy handed with the 2nd coat I only got 1 bubble which is pretty damn good for a £1 polish.
However, application issues aside… this colour does something to me.
It's a true blue… no purple or green reflects allowed and it literally glows from within.  I'm so excited to have found these, it makes the weekly food shop *so* much more interesting!
George at Asda Nail polishes, can be found (unsurpisingly) at Asda, they're currently priced at £1 a bottle and there were a staggering number of shades to choose from when I last looked.
Do you like?