You're all far too nerdy!  Put those makeup brushes down and go get some fresh air!
Well done to Nina who correctly guessed Ben Nye Lumiere Palette before anyone else.
Here's what it should have looked like: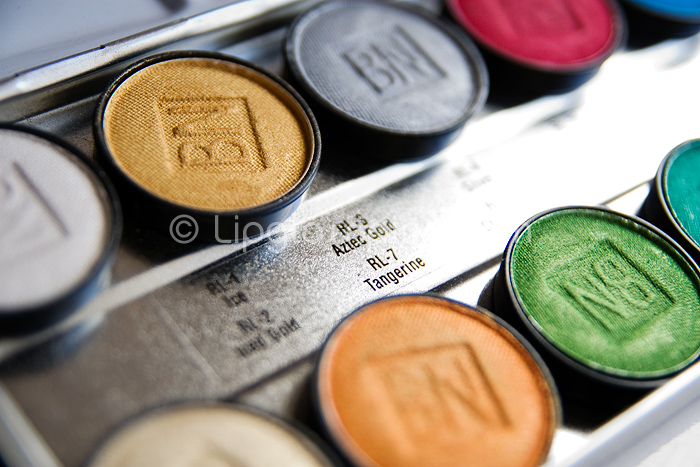 Full swatches coming soon…
Nina, if you'd like to email me your address (you can email me from the "contact" page) I'll get a little prize in the post to you asap.
Thanks for playing along everyone!
Edited to add…

Oh dear… I hope confusion isn't reigning too much but…. perhaps I should make it extra clear that the prize isn't the Ben Nye palette itself… 'cos a). It's second hand and b). it's mine!