If there's one 'trend' I could do without.  Matte orange lips pretty much sums it up.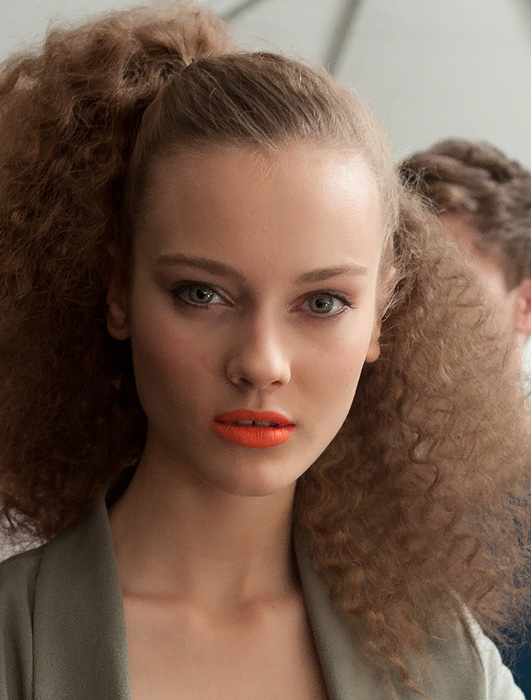 Photo credit: Samantha Adler, www.samanthaadler.com
Big hair and bright, orange lips were the order of the day for Marc by Marc Jacobs' fun, colorful collection for Spring 2011.
Really… no, really.  Thanks.
Not only the hardest formula for us gals to wear whilst going about our daily whatevers… but let's do it in orange too shall we?
What I wanna know is this…
Does it really matter? I'm not sure I pay much attention to seasonal trends… I just wear whatever the hell I want.  I guess I'd appreciate it if companies don't go ALL OUT on the orange for their Spring collections, but meh… whatever, guess it'll save me money right?
Do you follow so-called trends or even take much inspiration from them?