Hardly apt for Autumn… but if you're clinging on to the last remnants of Summer, these shades could be for you!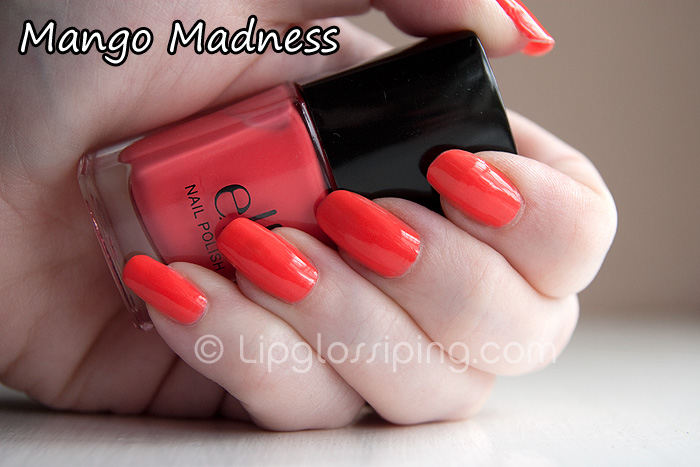 E.L.F – Mango Madness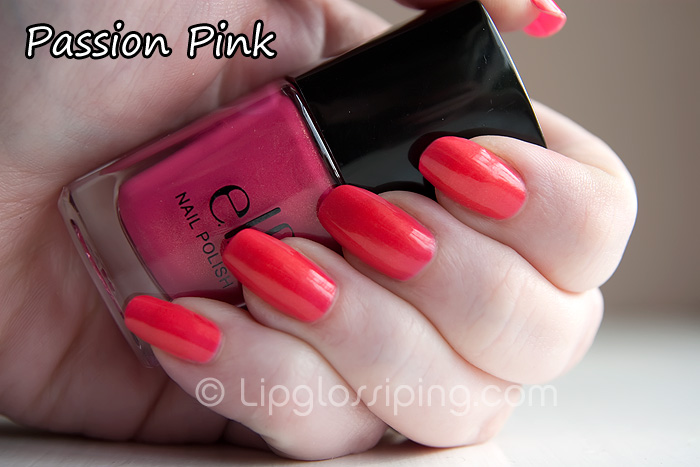 E.L.F – Passion Pink
Both are *incredibly* bright and neither of the samples I was sent came without their application issues.  Streaky and thin… 4 coats were required for each to achieve an opaque finish.
As with most neons, these dry semi matte (and kinda ugly), they need a glossy top coat to bring out the shine.
Passion Pink, as I'm sure you can see… is far more coral than it appears in the bottle and Mango Madness somehow manages to look almost creamy despite being retina burningly bright!
As usual for E.L.F polishes, these are priced at £1.50 each and available online from the website.