Since reading this post from BritishBeautyBlogger, my heart has been beating nineteen to the dozen and a few hours later, shows no signs of slowing down.
Check out what Urban Decay has in store for us this March (US Release: 28th December – lucky so and so's)…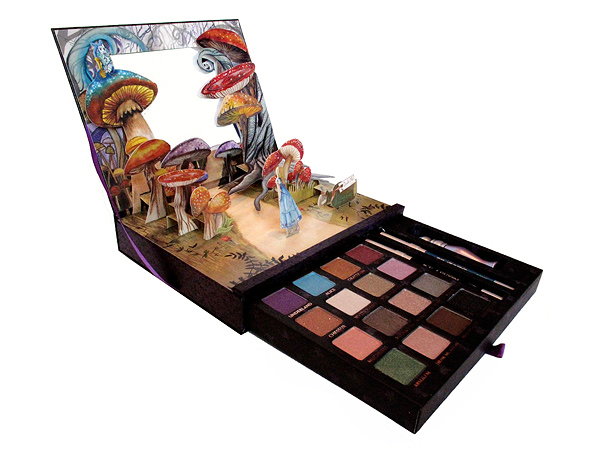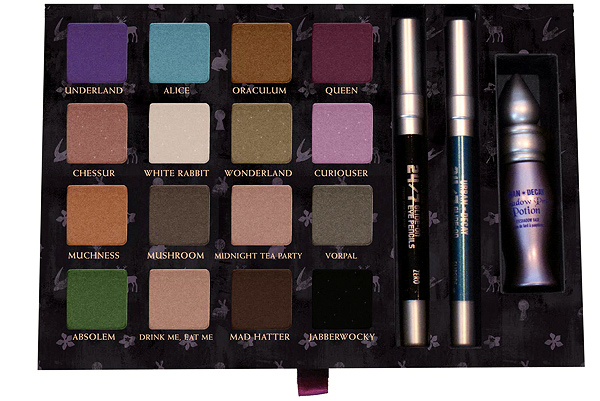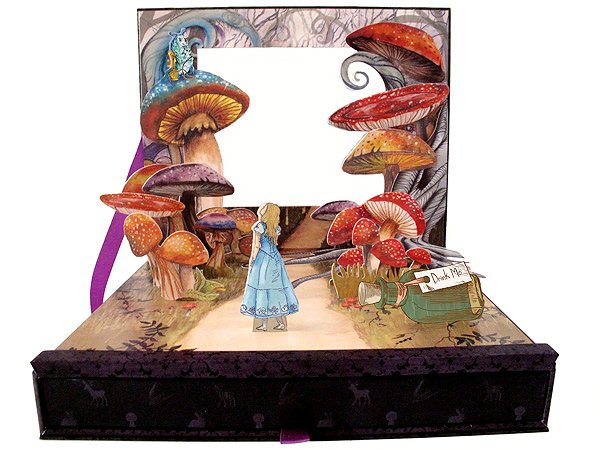 Introducing, The Urban Decay Alice In Wonderland Palette.  Timed to coincide with the new Tim Burton film of the same name.
Do we recognise any of those 16 re-named colours?  I'm completely in love with it, but wonder just how many of those shades I already own…
There's only 2000 set to be released in the UK, so it's gonna be a challenge to nab one.
What are your thoughts? Will you be getting one?