When these polishes were first released, I saw so many positive reviews online and the thing that spoke to me more strongly than the words accompanying them, were the pictures.  I was reading all this good stuff about how amazing they were and all I kept thinking was "but your nails look really bad".
Case in point…
MyFace Cosmetics Lil' Bling* nail polish in Pink Champagne is an uber-metallic, high shine polish which benefits from a quick drying time and an opaque finish.  Despite such a pale colour, I was done in two swift coats.  On my hardy nails, wear was average with tip wear setting in on the 3rd day and no chips.
All good things from a high street nail polish that costs less than £6.00.
But the problem is, there just ain't no denying that it makes my reasonably un-ridged nails look like McCoy's Man Crisps.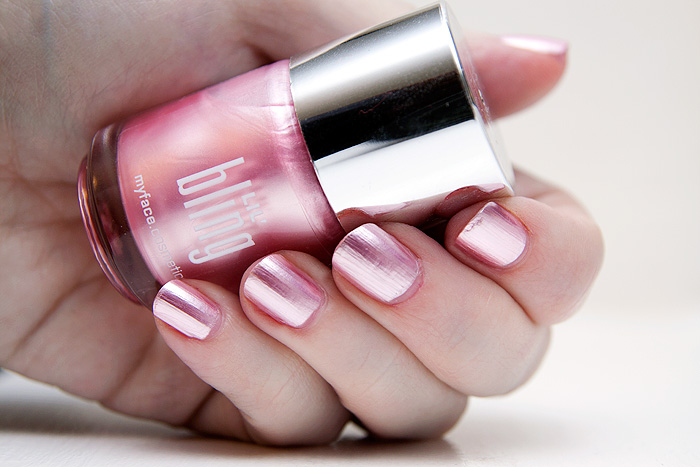 On ridged nails (or my toenails) this could get a whole lot uglier.
MyFace Cosmetics Lil' Bling polishes (£5.99) come in 16 different shades and are available online at MyFace Cosmetics or instore at Boots.
Do you have any polishes that are awesome in nearly every way bar the most important?
.
P.S. see my perpetually peeling index fingernail?  Anyone got any awesome ideas to solve that problem?
* press sample