Hallo to my old readers, new readers, followers, passers by and those just in it for the goodies!
Hope you're enjoying the run up to Christmas as much as I am?
Have you been good this year?  I have!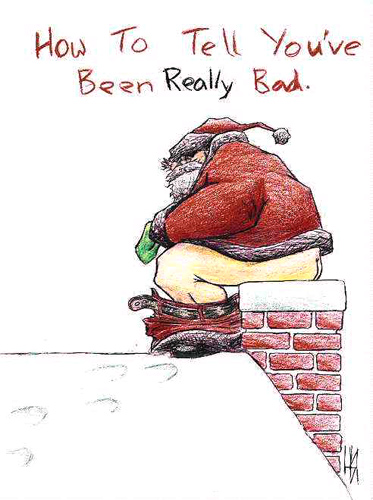 I'm heading to the in-laws over the festive period so I'm starting to wind my work down in preparation – hoorah!  Alas, I haven't bothered with a pretty tree or decorations this year as we won't be here and there's surely nothing more depressing than coming home from holiday and having to take down the Christmas tree before you've even had chance to put the kettle on.
How are your Christmas preparations coming along?