My latest NYX eye shadow acquisitions for your viewing pleasure!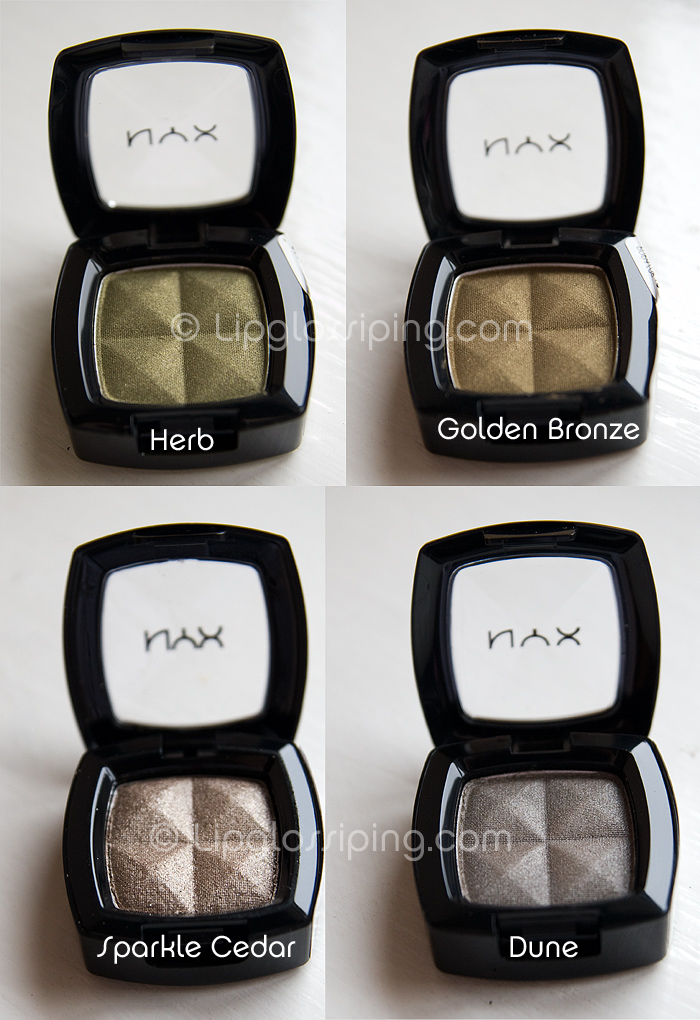 Sparkle Cedar is a weird one, it really is as 'gritty' as it appears in the photo.  It's the only disappointment in the bunch though.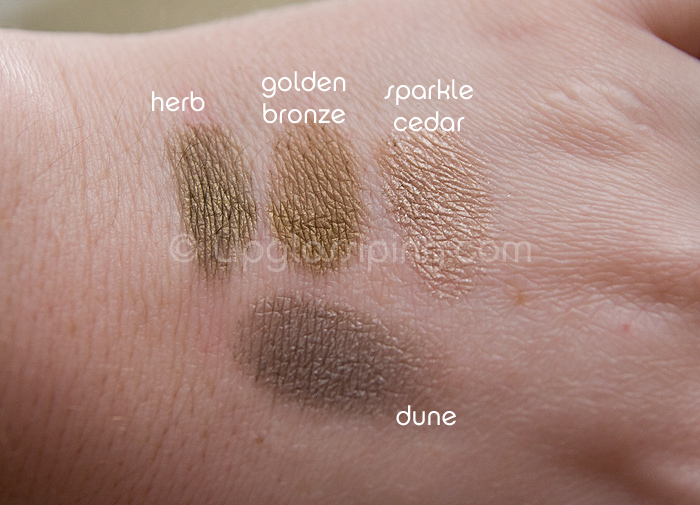 These are such great value for money, but I'm a bit NYX'ed out now and can't decide if I want any more…  Have you made any NYX purchases recently?  Re-inspire me to buy some more!