Whenever I buy from Boots No7, I feel like I'm taking a bit of a gamble.  Each purchase I make tends to polarise my opinion and I either end up LOVING the product… big LOVE, not just fleeting love (lip liners, exceptional definition mascara, eye mousse) or out and out hating it (most no7 foundations, shower oil).
I just don't seem to occupy much middle ground where this brand is concerned.  With that in mind, I was curious to see how I'd like the bits I was recently sent from the range.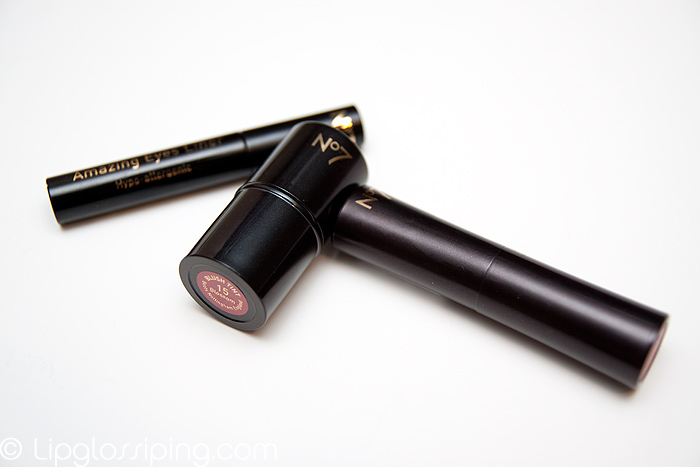 From left to right – Amazing Eyes Liner in black, Blush tint in 15 Blossom and Stay Perfect lipstick in 45 Tranquil Rose.
Let's start with the liner…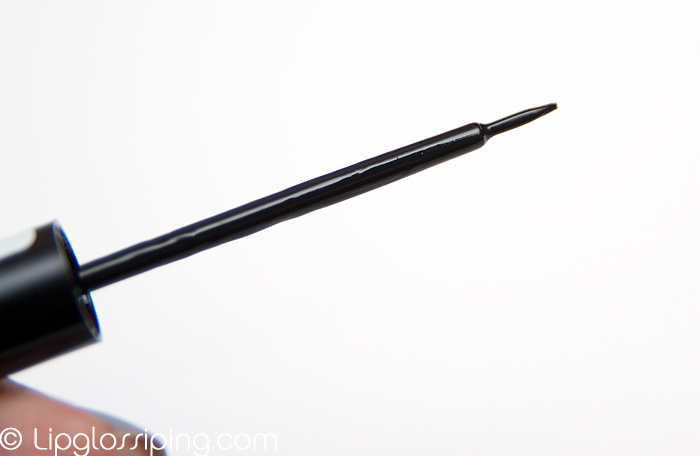 Not my favourite type of application brush but perfect for thinner lines and precise flicks.  I'm a touch clumsy so generally fare better with felt tip type brushes.  Having said that, the formula is inky black, true and long-lasting.  The brush holds together beautifully to achieve dainty flicks with relative ease.
No7 Amazing Eyes Liquid Eye Liner is priced at £8.75 and available in black or brown online.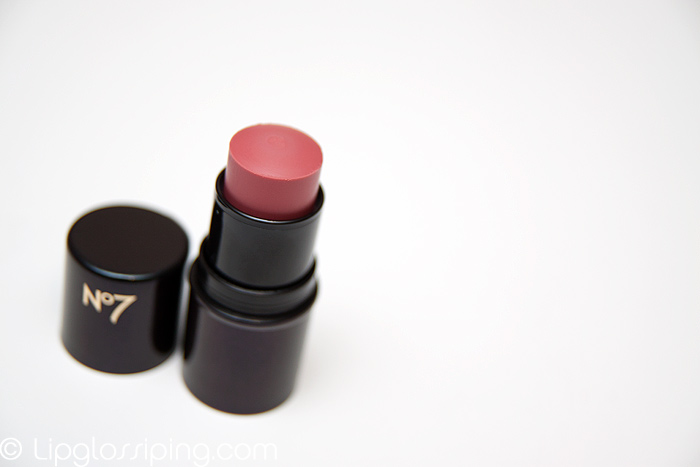 Blush sticks are always a temptation for me, they're so portable and quick to apply.  The No7 Blush Tint in 15 Blossom is no exception, infact… it's particularly foolproof.  It's sheer with a non-greasy feel and applies well over both liquid and powder foundation thanks to a non-sticky, powder-finish.  I swipe this across my cheek back and forward about 5 times to build up the intensity before blending the edges with my fingers.
If you struggle with blush I can't emphasise enough how well I think you'd get on with this product.  I've popped this one in my handbag because it gives me a really natural flush that I can touch up without even needing a mirror.  Really delighted with it's performance.  I'd like to see No7 release this in more shades.
No7 Blush Tint Cream Blush is available online in Rosebud, Blossom and Clove, priced at £10.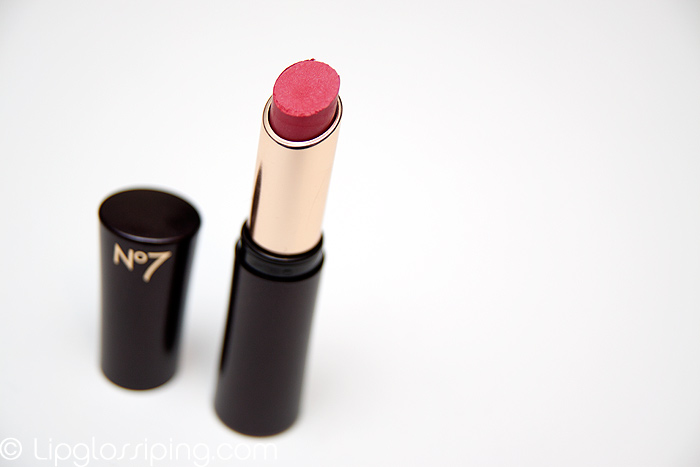 Finally, No7 Stay Perfect lipstick in 45 Tranquil Rose.  First impressions are that it isn't very 'rose' like… it's far more vivid and corally than I'd expect for it's name.  Second impression was a distinct "Woah!" when I applied and saw how pigmented it was… I ended up reaching for my lip brush to ensure a neat application.  If you go over the lines with this one, you're gonna notice it!
For a long-lasting lipstick it's remarkably creamy to apply but it will accentuate signs of lip dryness after a couple of hours.  And how about that wear?  Without eating… I achieved 5 hours of near-perfect wear but with eating… I needed to top up immediately afterward because the colour had still clung so well to the edges, it left a distinct ring!
I'm going to look into the other shades available as I do believe that Cherry might be calling my name!
No7 Stay Perfect Lipstick is available in 16 shades online, priced at £10 each.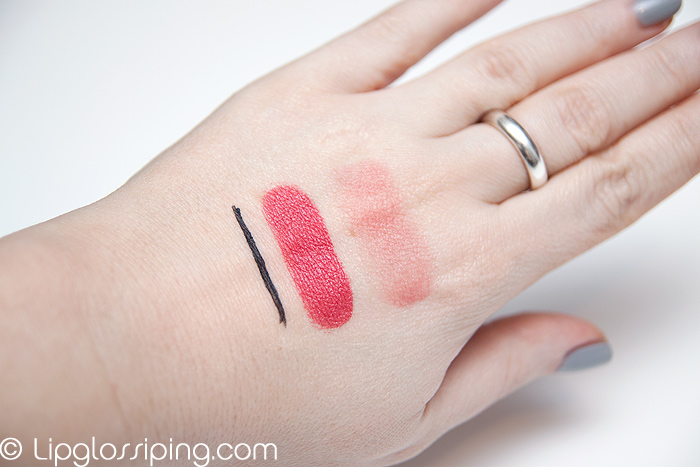 Swatches from L-R: Amazing Eyes Liner, Stay Perfect Lipstick in Tranquil Rose and Blush Tint in Blossom.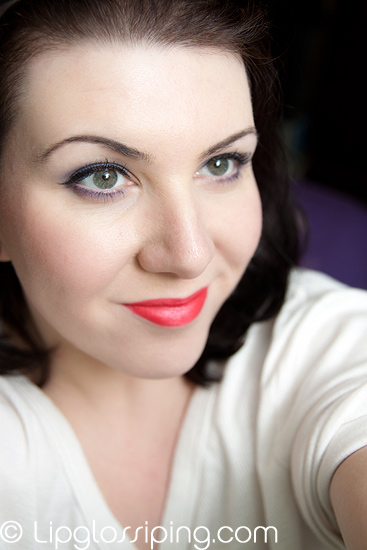 A quick FOTD featuring the three products reviewed above.  How killer is that lipstick shade?!
Do you have any No7 staples that you return to time and time again?