If you spend over £75 (eek!) at Cosmetics A La Carte, the bespoke cosmetics brand will treat you to a limited edition Valentine gift set known as…
Lippy Love Duo
*insert Barry White music here*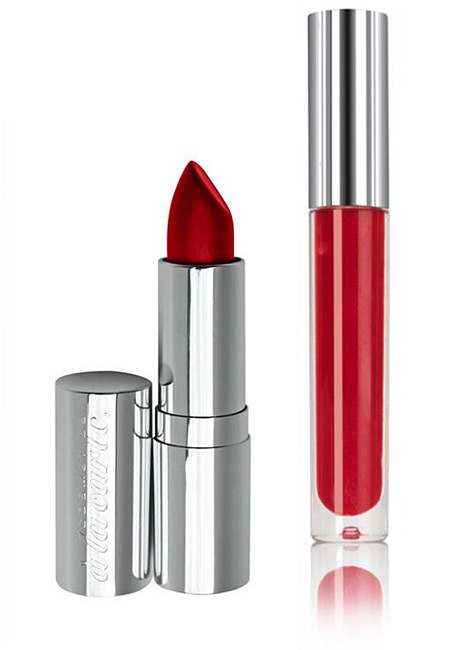 They say: A Classic Dr Rita Matte Red Lipstick and a super glossy Campari Red Lip Lacquer to wear together or alone to create your own individual look.  Easy to use and long-lasting colour to get you noticed this Valentine's!
I barely have 75p to spend on makeup in the weeks following Christmas and Mr. L's birthday (yesterday btw!) but that doesn't stop me from staring at that image, going a little misty-eyed.  That lipstick looks heavenly!
I am seriously developing a proper red lip addiction, can I blame all of you for encouraging it?  Pleasethankyouverymuch.
The Lippy Love Duo is available in store: Cosmetics A La Carte, 19b Motcomb Street, Knightsbridge, London SW1X 8LB.