Yeah, catchy title… I worked for ages (15 seconds) on that one, it shows doesn't it?
So… NYX Cosmetics. I remember when they were stuff of legends. Cheap lipsticks that glidddded and delivered pure pigment, eye crayons of the like that modern chubby sticks could only dream of!
We risked life and limb (and the bloody Royal Mail import surcharge) to get our hands on the goodies all the way from the U.S. I had a particularly nasty encounter with one supplier, and it took me months to get my money back for a no-show order.
Ahhh, those were the days.  Of total inconvenience.
Well, not anymore… because NYX is about to become more accessible to your average UK makeup-buyer than it ever has before.
From August, NYX Cosmetics will be available to purchase from selected Next stores nationwide… and an even wider range of beauty goodies will be available online, should the instore selection not fulfil your appetite for the U.S. brand.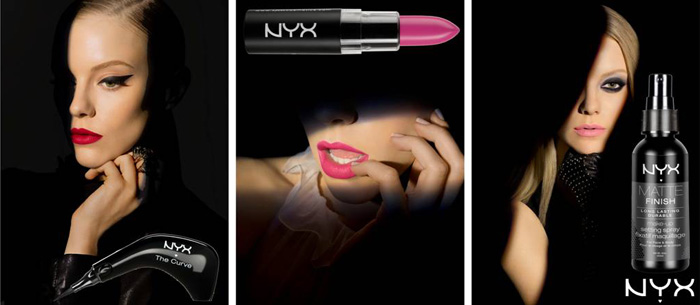 Just think, no more waiting for American Public holidays to take advantage of sale prices before ordering, no more pacing the floor waiting for the postman, no more crying when you've got stung by customs.  GOD, there might even be swatching opportunities?
Hold me ladies, I'm pretty excited by this!  And I'm itching to try the new Matte Lip Cream shades!
NYX Cosmetics will be available instore (selected stores) and online at next.co.uk from August.  Get in!