With my love for cleansing oils fairly well documented, I was keen to try another in my (quite possibly) never-ending quest for the 'perfect' cleansing oil.
I want my oil to do 3 things…
1). Cleanse my skin (like, duh!)
2). Rinse clean leaving no oily residue.
3). Not dry my skin out.
There's other stuff too like "smell nice", "not break the bank", "easy to dispense", "look pretty in my bathroom"… but they're secondary to my 3 Commandments of Cleansing Oils.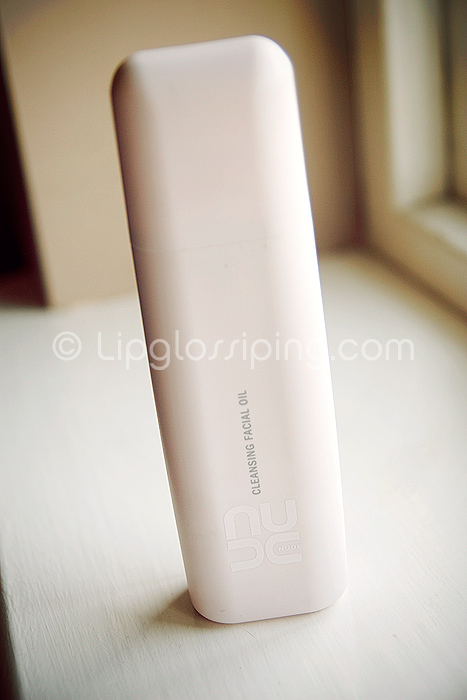 I was sent a bottle of Nude Cleansing Facial Oil for potential review and immediately liked it's sleek, minimalistic exterior.  I am a sucker for packaging, and this ticks all the boxes for me.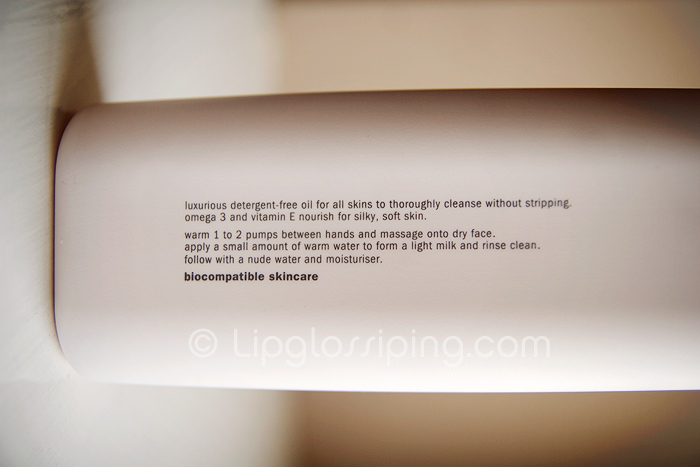 Detergent free? So that's SLS and the like which are well known culprits for stripping skin of moisture… good stuff!
The ingredients are listed as:
INGREDIENTS: glycine soja (soybean) oil, polyglyceryl-4-oleate (vegetable oil), squalene (olive oil), tocopherol acetate (plant sources), natural fragrance (parfum), benzyl benzoate (essential oil), linalool (essential oil), eugenol (essential oil)
The first thing I noticed was the quality of the ingredients… At £28 a bottle, this stuff isn't cheap.  But if I think back to my SK-II, (which came in at a hefty £32) it's central ingredient was mineral oil.  I commented then on how mineral oil is one of the cheapest substances on Earth and I'm delighted to see that Nude Skincare have stayed true to their Organic ethos by keeping their ingredients as natural and pure as possible.
On their website, Nude assert that…
Up to 70% of what we put onto our skin is absorbed into the blood stream. Our remarkable products work with the skin, using active ingredients that face and body can understand and use without harm.
I can get on board with that..
Packaging is 40% recycled plastic apparently and I have no quality issues to report.  The bottle is great for travel… I carted this up to the North East with me and didn't experience any spillages.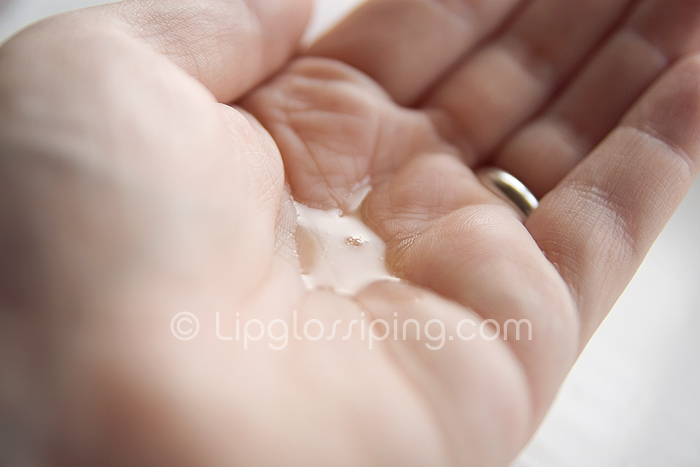 The blurb says to dispense 1 or 2 pumps.. I don't wear huge amount of makeup, but I don't find 1 pump to be enough.  It's quite a thick oil and doesn't spread *that* easily.  2 pumps makes it easier to guide over my face, and if I'm wearing a smoky eye… then it needs to be 3, which is quite a lot compared to other oils.
When using this, I actually feel like I'm experiencing a 'treatment' rather than simply cleansing my face.  One of the reasons is the scent.  Quite strong and pungent, it's inescapable.  If you're not a fan of strong scents in your skincare products, then I'd think really carefully before purchasing this cleansing oil.  I'm a huge fan of the smell… it reminds me of something quite specific which you'd probably all laugh at, but which turns the whole experience into something a little more special than simply washing my makeup off.
I can't really say that without telling you what it makes me think of can I?
OK… it reminds me of being a teenager at my parent's home in France.  It reminds me of Autumn and of damp horse chestnuts scattered over the lanes… It reminds me of woodburners and the wood from those horse chestnut trees spitting as the resin gets caught by the flames.
Silly and very personal to me but I can only review on my experiences.  What's useful for you to take away from that is the fact that scent-wise, I think you'd either love it or hate it.  Have a sniff of it next time you're in Space NK and let me know what you think!
Because the oil is of a thicker, more viscous consistency, I find myself massaging it into my skin in little circles.  I do this without any real thought – it's almost a subconscious action, and one that probably benefits my skin more than I appreciate.
What about cleansing though? Does it budge mascara, foundation, eye liners?  Yes… apart from when I use a particularly hard to budge eyeliner, I have no problems removing my makeup with this cleansing oil and my eyes suffer no sensitivity from wiping this over my eyelids.
It doesn't emulsify as completely as I would like.  I'm finding this to be my main annoyance with most of the cleansing oils I've tried.  It (like many others) leaves a slightly oily feeling on my hands and face.  I don't think it leaves a proper 'residue' per se, but my skin doesn't have that squeaky clean feeling after rinsing off.  I need to second cleanse with another product when using this cleansing oil.
A huge plus point in it's favour is that I'm not noticing this oil drying my skin out at all.  Compared to all the others I've tried and reviewed (DHC, Shiseido, SK-II, Smashbox) – this one leaves my skin feeling as soft and supple as promised.  I'm putting that down to those carefully selected ingredients.
So, Nude Cleansing Oil… are you my Holy Grail?  You *are* lovely and I have thoroughly enjoyed using you…. I love the feelings your scent invokes and the way you've quite unexpectedly turned my cleansing routine into a mini spa.  I just wish that you emulsified completely and were a little more affordable.
Pros: Beautifully Scented, Removes makeup well, Quality Ingredients, Great Packaging, Non-Drying & Luxurious to use
Cons: Doesn't emulsify completely, Expensive