When I was in H&M last week, my attention was diverted (as always) by the polishes on display.  I already own Goddess on Stage (a TDF purple) and just looking at the bottle, I could tell this was gonna be a knockout.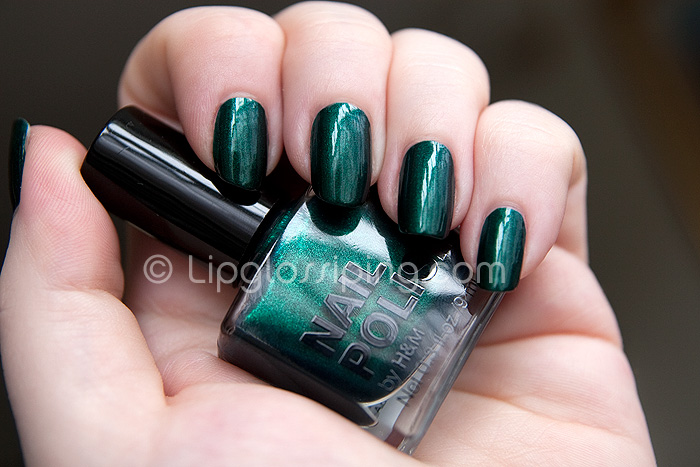 I wasn't wrong!
Envy Me is a beautiful, beautiful, BEAUTIFUL shimmering emerald green.  It practically dances on my nails.
Opaque in one coat, it needs two for a flawless finish – the formula was not that far off being perfect.  All for £2.99 – is that even legal?
My photo is pants, I need to find a window which doesn't have so many smaller panes of glass in it… the reflection really screws with the overall look.  But anyway…
If you haven't tried the H&M polishes yet, why not?
I also picked up Spending Cash with Carl which looks like a royal blue version of this and Grey Sky which looks like a shimmery putty grey.
Do you have any H&M favs?