I'm in the GRIM! (north, that is).  Apologies to all Northerners, I love you all, but seriously… your weather sucks.
Here's what I had to drive through to get here… that was fun.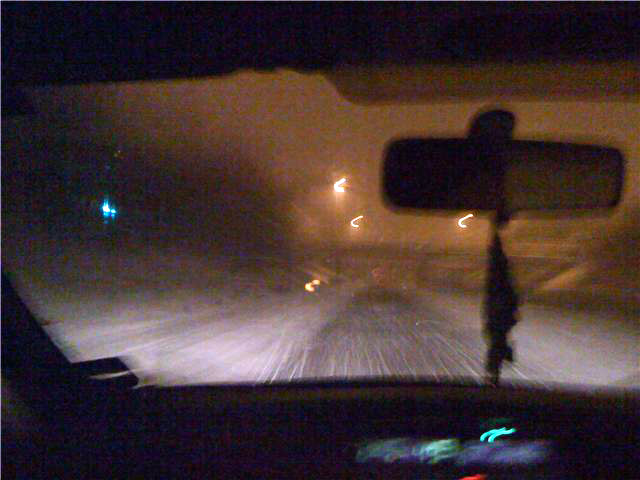 It may look like nothing thanks to Mr. L's rubbish iPhone picture-taking abilities, but bear in mind… this is the M1, the major artery connecting North to South and I spent the majority of the time on it clenching my bum cheeks.  That's one semi-clear lane people, of a 3 lane motorway… and this photo was taken while it was still good… I ended up following the tracks of a HGV that was up ahead.  Anyway, my bum cheeks… they're still recovering as I type.
I understand that this white stuff has headed down South to my turf now too!  It's also having the unfortunate effect of playing havoc with my mother-in-law's TalkTalk internet connection which at best, is um intermittent.
I have posts scheduled, but I'm unable to approve comments as often as I'd like, let alone reply to them!  If you've been kind enough to comment, please don't think I'm being rude not replying.
Are you sick of the white stuff too?  I wanna go shopping!