This is Part 1 of a 3 Part UD Alice Extravaganza!  Click here for Part 2 and Part 3!
After my not so subtle hint-dropping yesterday, I'm sure that most of you have figured out that I took delivery of Urban Decay's heavily anticipated Alice in Wonderland Palette (yay!).
I'm feeling priviledged to have been chosen to 'unveil' this to you wonderful UK beauty addicts as only one sample box was released to the UK blogging community.  Forgive me just a teeny bit of smugness, but if it gets too much, feel free to slap me.  I'd do the same to you.
Anyway… I'm going to break the 'unveiling' into 3 posts… I'm not falsely modest and know that photos are what I do best.  So you can expect each post to be picture heavy (which I am hoping, is a good thing).  This first post will focus on that wonderful pop-up scene.  The artistry that's gone into the palette is breathtaking and a large part of the overall appeal for many of us.
So, without further ado (or let's be frank… rambling)… I bring you, Urban Decay's Alice in Wonderland Book of Shadows.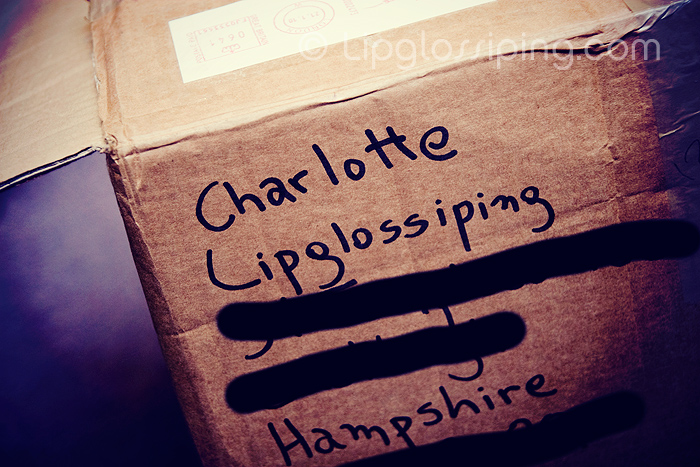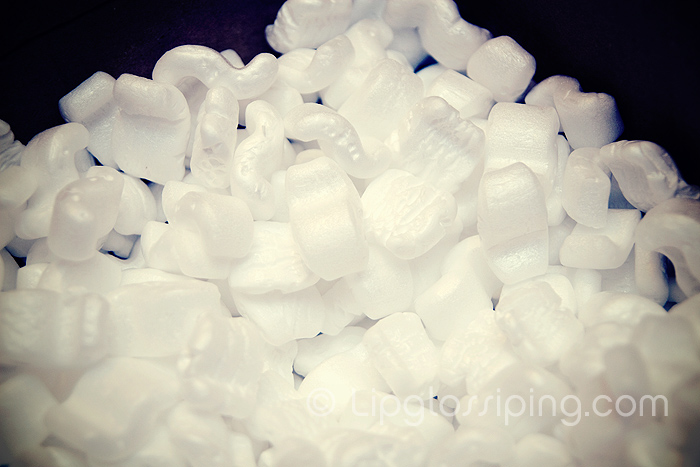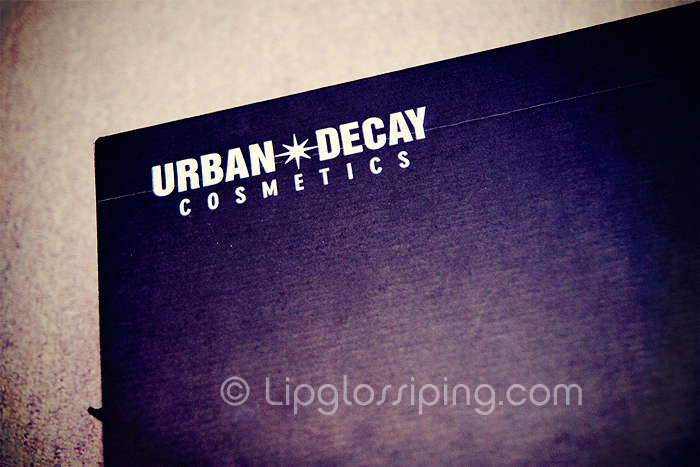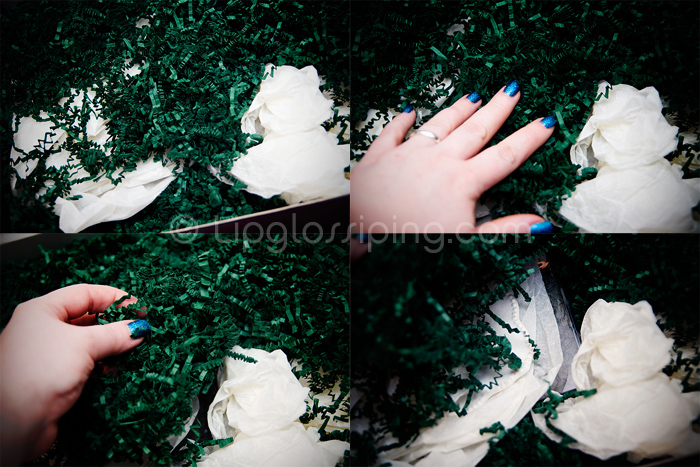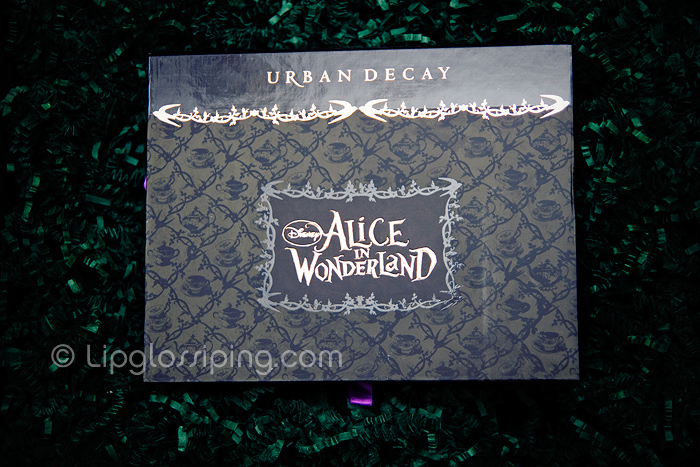 Open the palette to reveal a pop-up scene of Alice in the mushroom forest. Her "drink me" bottle discarded, she staggers past towering mushrooms, only to cross paths with a very peculiar, hookah-smoking caterpillar. A large mirror rests behind the scene – you feel as if you are transported into the film itself.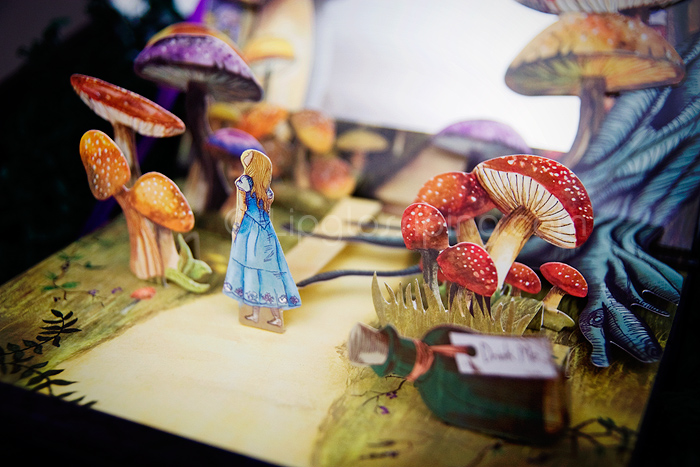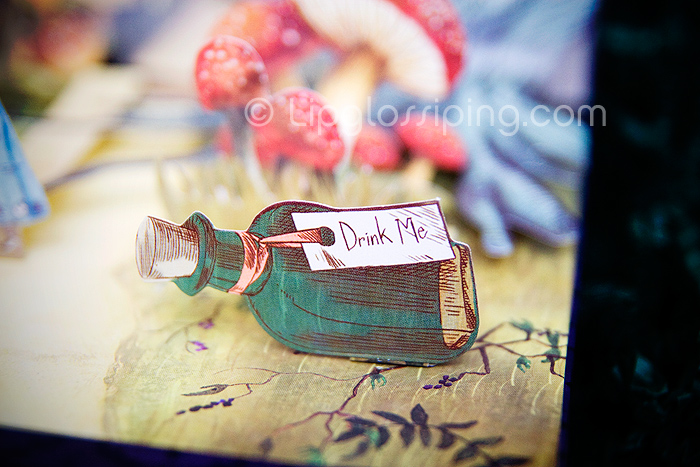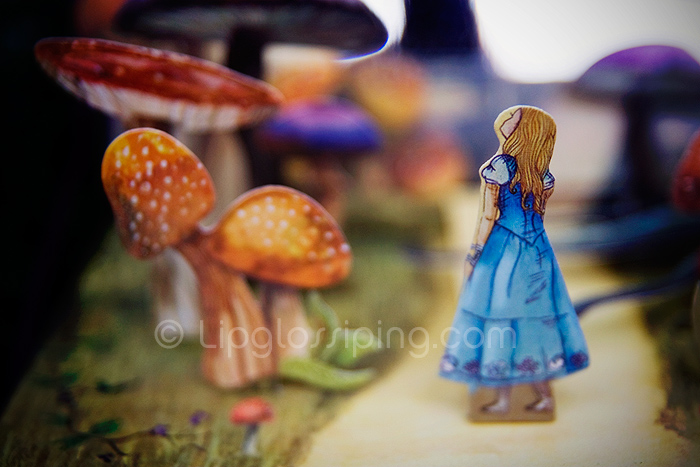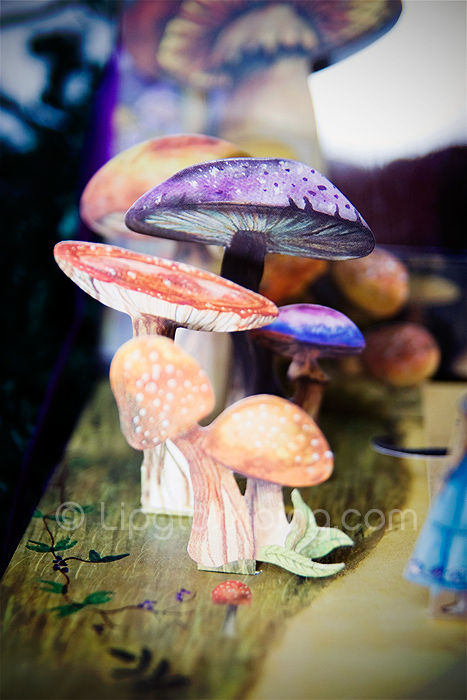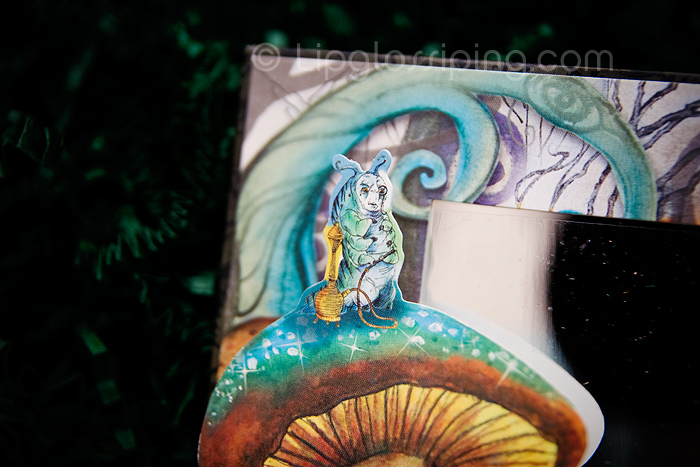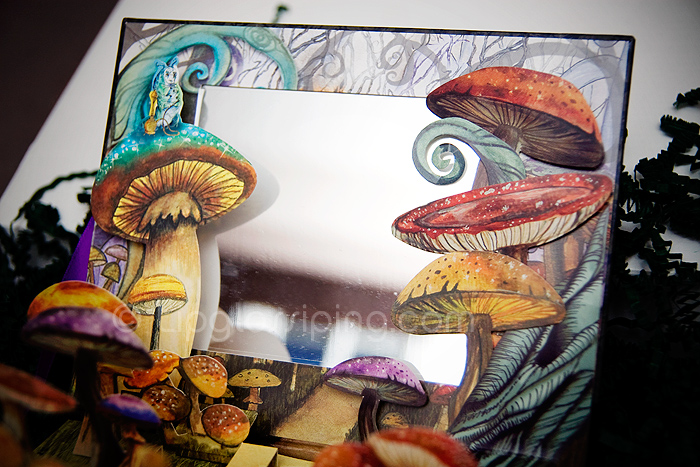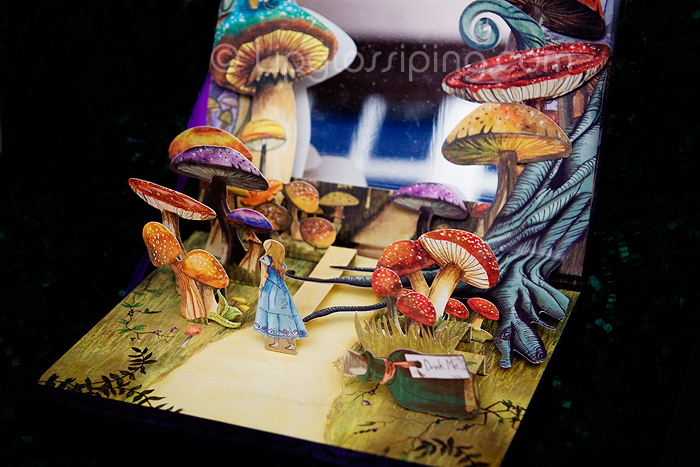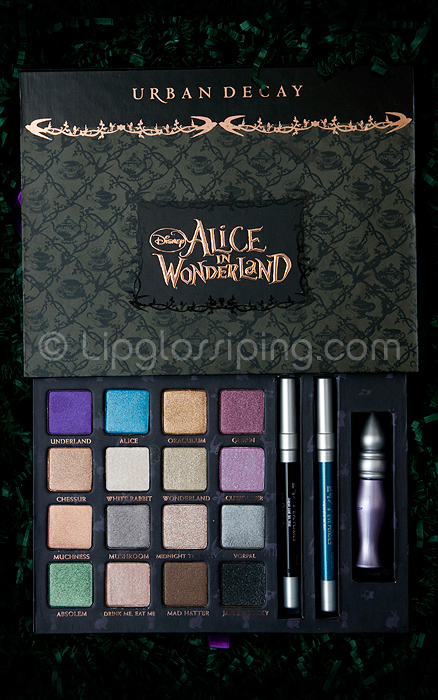 The Alice in Wonderland palette is due to be released in the UK on the 22nd February online with a store-wide release set for the 28th February.  It will be a Debenhams exclusive.