I've got two NOTDs to show you today, and I thought I'd bunch them together seeing as they both fit neatly along a theme. Union Jack Black and Saucy Jack… err, you're getting the connection right?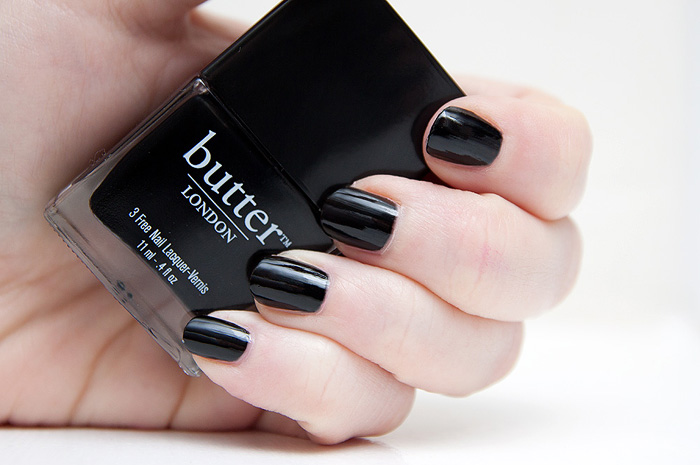 Butter London – Union Jack Black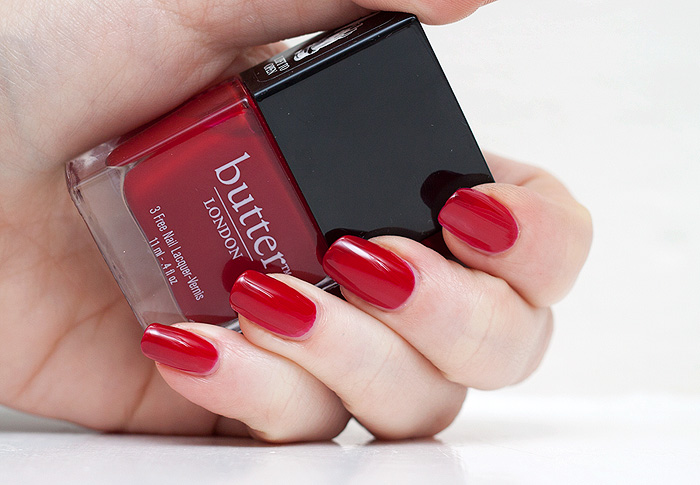 Butter London – Saucy Jack
Union Jack Black is a rich black with a patent, high-gloss shine.  At three coats, it requires one more than I'd like to reach full opacity but it applies effortlessly and dries rapidly.  When I got to meet Nonie Creme, she ranked Union Jack Black as one of her personal favourites from the line.
Saucy Jack is an intriguing shade with its almost jelly-like finish and blood-red hue.  It gives a stained glass-like impression that is really intriguing and ranks up there as one of my most vampy shades.  Most jellies are quite soft and squishy looking, this is far more gothic in its interpretation.
Talking of Jacks… my brother used to get mistaken for Jack Black a lot.  This is not really relevant but watching this clip always makes me laugh.  Not only does my brother look a little like Barry.  He basically is Barry, albeit slightly less hyperactive.  Also not relevant to the post, but my other brother played bass on Dry The Rain, also in the film here.  It's like trufax Thursday right here!
Both shades are available to buy online from Powder Rooms, priced at £11.95 each.
Share a random trufax with me!