Do you have any SUPER budget items that you enjoy using?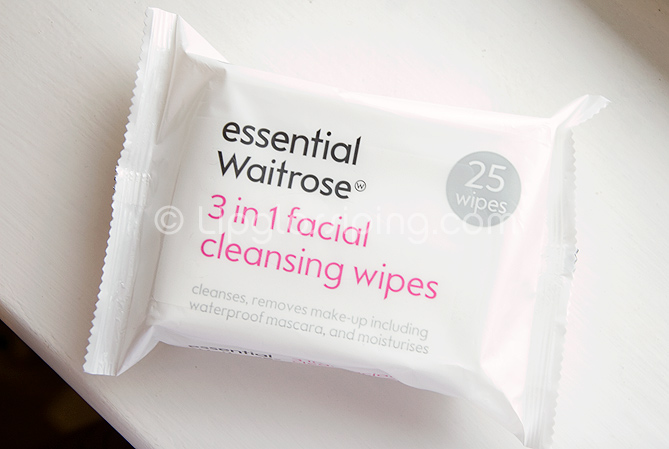 Waitrose sent me a few items from their newly extended "Essentials" range and I've been enjoying using their goodies.  One of my favs are the new 3in1 facial cleansing wipes.  They're soft, nicely fragranced and do a good job at removing makeup in a rush.
Unlike other wipes I've tried, these also feel quite moisturising on my skin without leaving that tacky, sticky feeling behind – and all this for £1.45!
The "Essentials" range also includes hand wash, bath foam. bath crème, shower gel, soap bars, shampoo and conditioner.  Most products are priced at 99p.
My inner bargainista has been satisfied with this find!
You can pick these up in your local Waitrose or online.