Maybe I've been eyeing up too many chocolate eggs but this is just making me think of a Cadbury's egg with a good dose of speckling!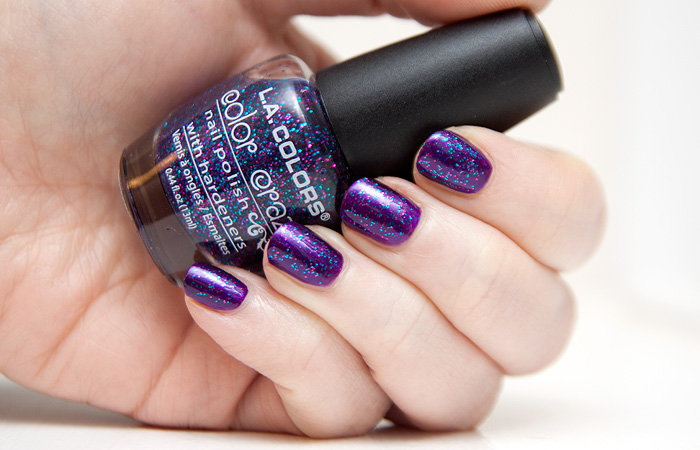 Today's NOTD is courtesy of Butter London's HRH with a coat of the lovely L.A Colors in Jewel Tone ontop.  Although the glitter in Jewel Tone is fairly dense, the base is far too translucent to work as anything other than a layering polish.  Nevermind, it's only 99p from BeautyBase afterall (£1.29 online) and works beautifully with a whole range of purples, blues and pinks!
Check out Rhamnousia's great comparison with the much-loved Models Own Disco Mix.
Have you got your Easter Egg sorted for the weekend?  Whatchu got?