A mostly cool-toned FOTD bar a hint of peach on the lids.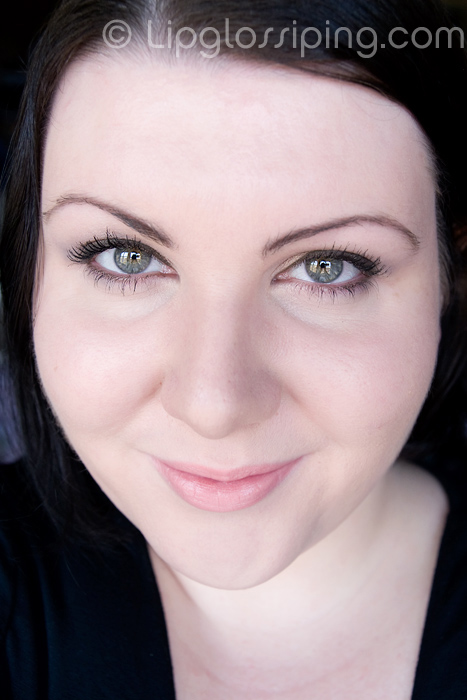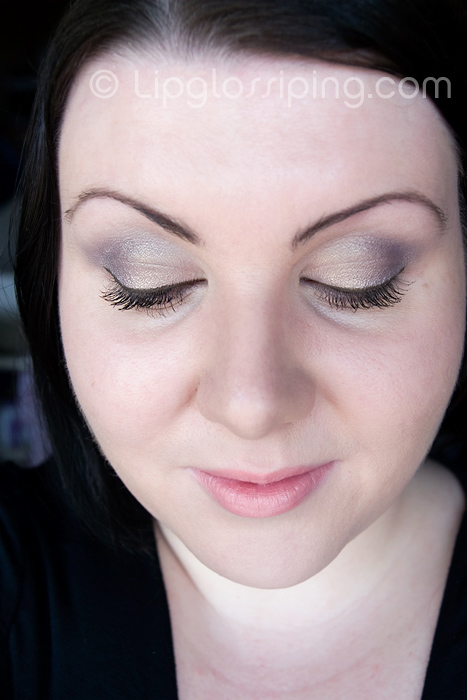 It's crazy how much of my eye makeup actually disappears when I open my eyes…. which kinda begs the question, "Should I walk around with my eyes shut?"
Face:
~ Max Factor Second Skin Foundation in Creamy Ivory (thanks Jen!)
~ Stila Sheer Pressed Powder in Light
Eyes:
~ Urban Decay Drink Me, Eat Me on the lid (from the AiW palette)
~ Urban Decay Vorpal in the crease and outer 'V' (from the AiW palette)
~ Stargazer Cake Liner in Brown on the lashline
~ YSL Singulier Mascara in Black
Lips:
~ ELF Runway Pink with a slick of…
~ …MAC Please Me ontop.