I'm about to lock away my foundation brushes, stippling brushes and buffing brushes.
I'm doing a full-on swap for these: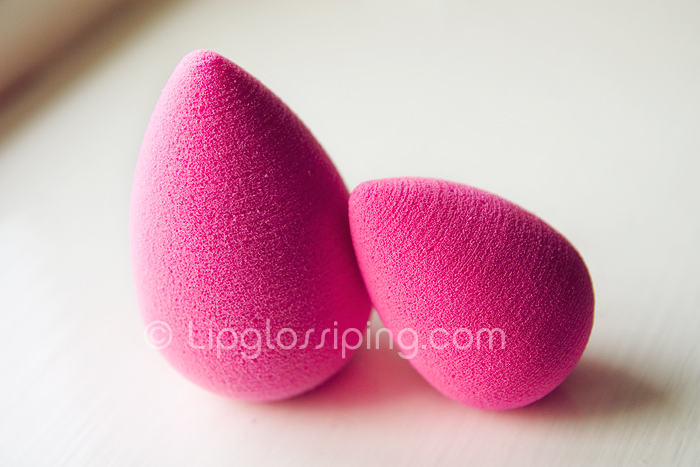 The infamous Beauty Blender!
I bought 2 of these a while back and have used them a couple of times when I've been away from home and not wanted to carry too much makeup with me.  They've performed well, but as soon as I've gotten home they've been washed and popped back in the drawer whilst my full attention returned to my brushes.
I was going to review them as is.  I've used them 5/6 times… washed them, gotten a feel of how they work best for me and I really, really like them.  But if I like them SO much, why are they not in constant use now?
Over the next week, I'll be limiting myself solely to these and asking myself the simple question: Why would I recommend you buy these when a brush works so well?
I don't know the answer yet, I just know I'm pleased I bought them.  Anyone have any specific questions about the Beauty Blender that I can help answer whilst trialling?
Can I also draw your attention back to the questions for a Benefit MUA post?  I'm compiling an email for her this weekend, so it's your last chance!