When I was growing up, I'm pretty sure that smelling like a stripper wasn't one of my greatest desires in life. Having said that, there are strippers… and then there are strippers.  And if you are going to smell like a stripper*, well… there's only one you want to smell like isn't there?  Dita von Teese – not content with a cosmetic line – has also been making waves in the fragrance world since the launch of her debut scent: Dita Von Teese Eau de Parfum back in May.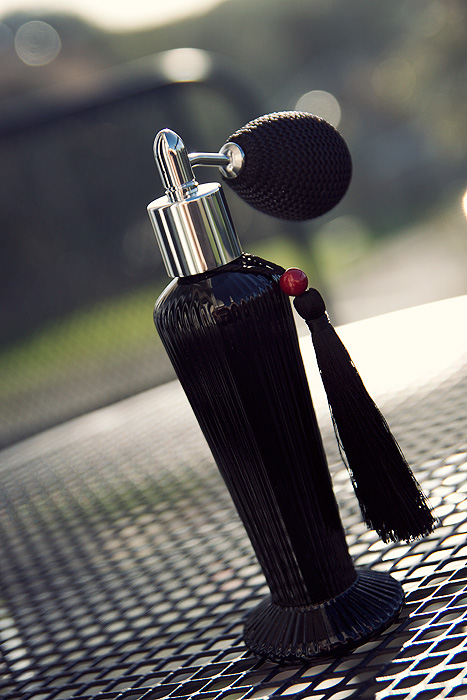 Visually, it's perfect isn't it?  It's got the Hollywood glamour thing going on, with a little (ok, a lot) of noir thrown in… accents of quirk and more than just a passing nod to vintage styling makes for a bottle that gels beautifully with Dita's image in the media.  And the tassle?  Ohhhhhh… the tassle!
Having said that, I'm not a fan of atomisers… they're cute n' all but they're just not very practical are they?  Add in the fact that they contribute to quicker evaporation of the contents inside and they're a bit of a nuisance.  Just make sure that you don't throw away the regular "cap" that comes with the perfume for easy transporting and you should be alright.  Still… nuisance.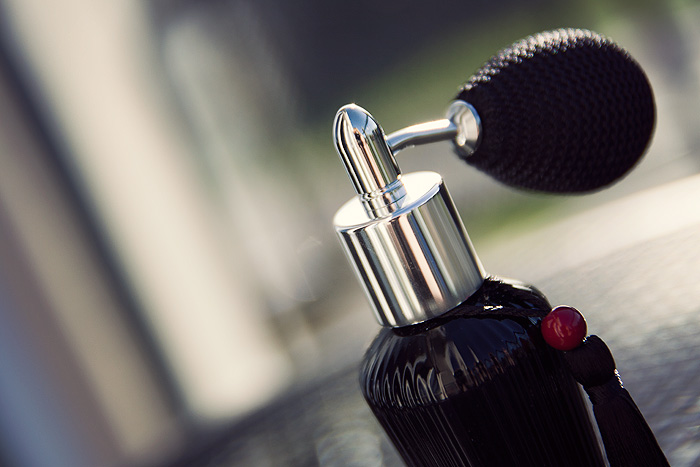 As for the perfume itself, well… it's everything I imagined a DvT perfume to smell like.  It's a well-rounded, smoky floral with a nose-nuzzling quality that emerges beautifully once the scent has had time to warm up on the skin.  The fragrance carries itself with poise and elegance, feeling well-suited to an evening of seduction, perhaps a little too dark to wear to the in-laws.  Although having said that, the combination is gentle… never brash nor loud and although it lingers, it remains close to the skin.
Top: peonies, bergamot, and bourbon pepper
Heart: Bulgarian rose, tiaré, and jasmine
Base: patchouli, musk, Gaiac wood, and sandalwood
Dita von Teese eau de parfum is avaialble nationwide at Boots, priced from £18 – easily the best "celeb" scent you'll smell this year.
* sorry, burlesque artist
** press sample