Back when February was still so new I was calling it January, I blogged about this: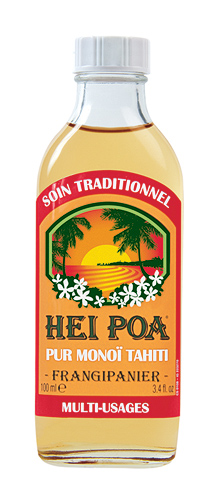 Hei Poa Pur Monoi Beauty Oil, my skin was bone dry at the time and as a fan of most body oils anyway, I was keen to try another.
I ordered from Zuneta and it arrived within two days with a couple of posh samples enclosed as a bonus!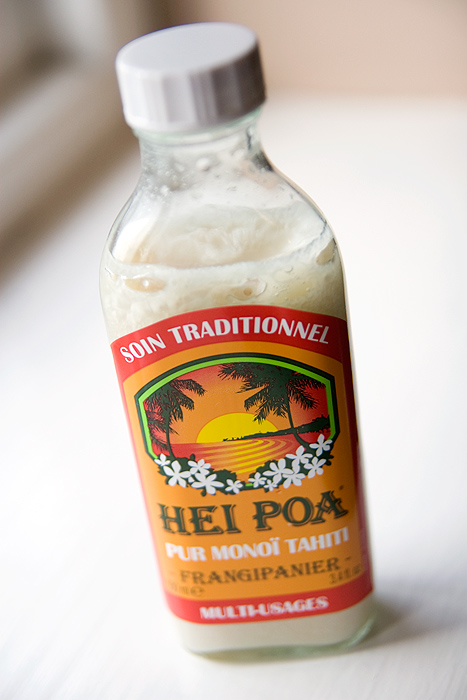 It's not particularly attractive in it's solid state, infact… it's not at all appetising until you unscrew the lid and give it a sniff.  The unmistakable scent of Frangipani fills your nostrils, a beautiful tropical aroma.
So how do you turn it from that solid, waxy-looking state into a warm oily texture ready for use on your skin or your hair?
I fill a jug with hot tap water and simply sit the bottle in the water whilst I'm in the shower.  It takes about 4-5 minutes to melt completely, but you don't need to melt the whole bottle.  If you only wanted a little, you could be done in 30-40 seconds.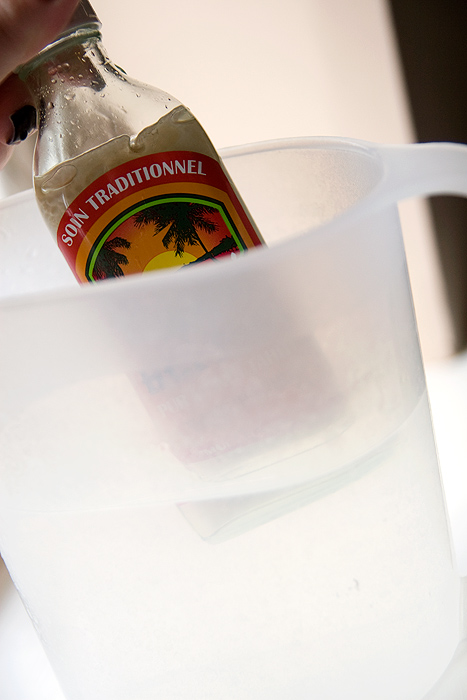 Not a huge thing… but a point of note is that the labelling on the bottle  is waterproof and has so far remained intact despite being submerged countless times!  I hate paper labels on bath products that disintegrate as soon as they get a splash of water on them!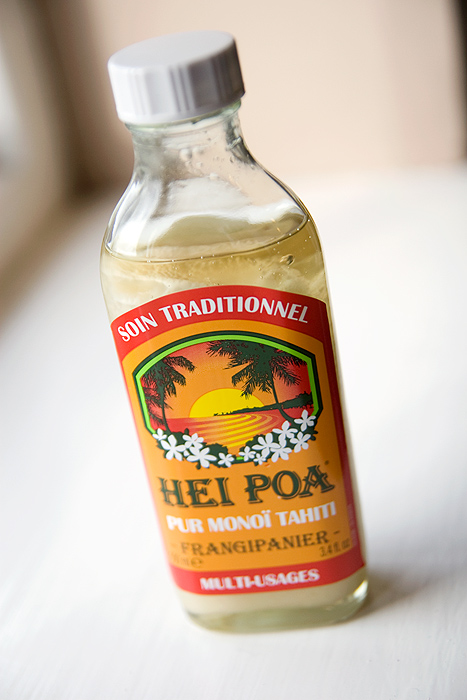 After about a minute in the hot water, I pulled the bottle out and although you can see it's not completely melted, there's enough there for one application.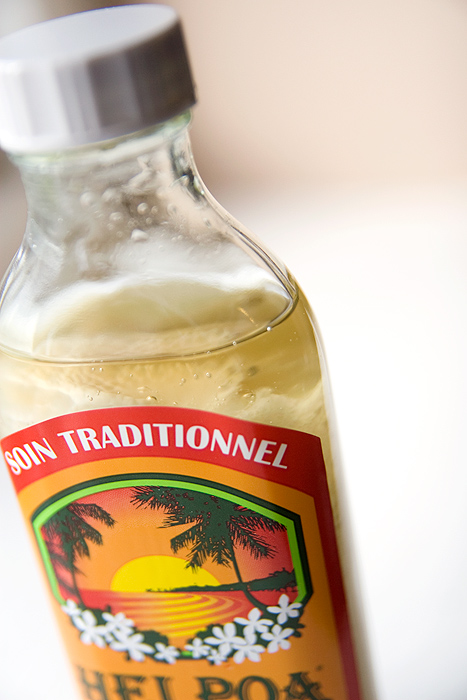 I find the Hei Poa to be a particularly dry body oil, it's not massively 'glidey' and once I've started to spread, it drags a touch on my skin.  The flip-side to that is that I'm not left feeling at all greasy.  It's a trade off that I'm happy with.  The oil leaves my skin feeling noticeably smoother with a beautiful sheen and delicate scent.
I'm a very happy Hei Poa convert!
What to try next?  The 'golden glow' version or the shower/bath oil? – decisions, decisions!