You know, back in the day… us beauty bloggers were pretty simple human beans. We didn't glam up and go to events, we didn't get papped on the red carpet, and many of us didn't know the difference between a cupcake and a cake pop.
How things have changed in this funny old world. I'm somewhat sheltered from all these goings-on, living out here in the sticks. Both a blessing and a curse, let me tell you!
But it struck me yesterday, that despite my self-proclaimed delight in all things beautifying… there are a few certain experiences I've yet to encounter.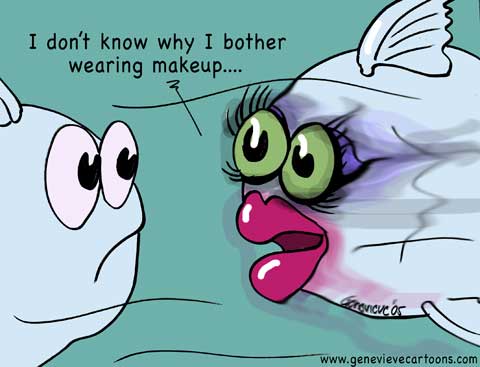 No, I'm not talking about the it girl exploits that some of my peers get up to, I'm talking about the kind of stuff that lays fundamental shame at my beauty-blogging front door.
1.  I've never had my hair professionally coloured.
Nuh-uh, not ever.  You see, I started going grey when I was 17 and when you're 17, you don't want to do anything more "open" than scurry home with a box of Clairol and turn your Mum's best towels black in an attempt to rid yourself of your roots.  Old habits dye hard and I've just carried on…
Except, I recently had a celebrity hairdresser (we're talking major name-dropper super-talent) tell me that my roots were kinda green.  Ground, please open wide… I'm yours for the taking.
2.  I've never had a full-body massage.
Colour me timid but what does that even entail?  Do I have to get, like…uh… naked?  Is there paper pants involved?  I'm not saying I'm a prude but I did wonder about the possibility of keeping my knickers on when I went into the labour ward.
3.  I've never been waxed.
Well, half-heartedly… twice, by me… out of curiosity more than anything.  But as a routine?  Nope.  I hear some girls even go so far as to spread their bum cheeks in the name of depilation.  I'm like the Mary Whitehouse of hair removal.
4.  I've never left the house in orange lipstick.
I know my limits.
5.  I've never bought clothes from Top Shop.
Take away my blog right now.
So, you see… sometimes I feel like a right old phony sitting here, waxing lyrical about beauty and the like.  But I feel somewhat cleansed (no… not colon, not done that either) by airing my inexperiences here today.
C'mon, make a girl feel better… what "#thingsivenever" have you never done when it comes to the world of beauty?