A few weeks ago, Cherry Culture tempted me with another 20% off sale (I think it was 20%, I can't remember exactly)… anyway, my goodies arrived at the end of last week, packaged impeccably (as always).
Here's what I got this time: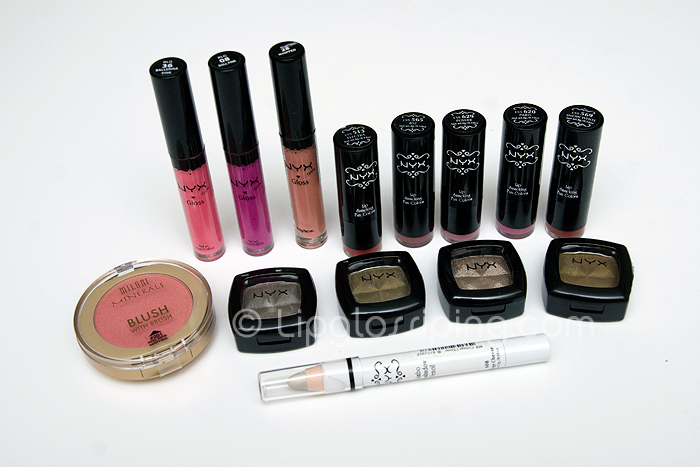 ~ NYX Round Lip Glosses in: Ballerina Pink, Doll Pink and Whipped
~ NYX Round Lipsticks in: Electra, B52, Power, Paris and Snow White
~ Milani Blush in Luminous (supposed Orgasm dupe)
~ NYX Single Eyeshadow in: Dune, Herb, Sparkle Cedar and Golden Bronze
~ NYX Jumbo Eyeshadow Pencil in Cottage Cheese
Reviews, swatches etc coming up shortly but this little lot set me back £26 inc. postage (not bad huh?)
Have you been partaking in any hauls in the run up to Christmas or are you being good and spending your money on presents for other people?