Illamasqua have a hot new competition open… I'll let the press release give you all the information you need to know.
Check it out: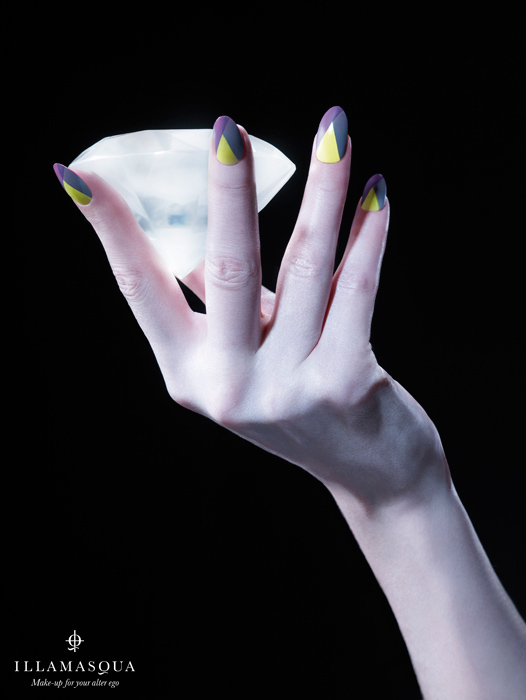 2010's hottest new nail colour is in your hands!
Whether it's the standout shade of your favourite killer heels, your must-have cupcake frosting or the glow of the city skyline, Illamasqua want to hear what inspires your soul.
The UK's hottest and most talked about make-up brand, Illamasqua is famed for its unique and daringly different collection of cult Nail Varnish colours.
And now they want YOU to get creative.
Illamasqua is asking finger fetishists the world over to submit a description of their dream nail varnish colour, for their chance to make it a reality.
Run in conjunction with luxury retailer, Selfridges, this incredible competition is giving nail varnish fans the world over the opportunity to push their imaginative boundaries further than ever before and design their very own perfect shade.
Entrants must explain in no more than 50 words what inspired their unique choice, and provide an image or photograph to illustrate their big idea.
The prize? Two winners will see their dream colour created and sold exclusively at Illamasqua.com and Selfridges in London, Manchester Trafford and Birmingham from October 2010. In addition, they'll receive a bottle of their winning colour before anybody else!
The winning entries will be selected by a high-profile judging panel consisting of legendary make-up artist Alex Box, nail artist to the stars Sophy Robson and YouTube sensations Pixiwoo.
The rules:
In 50 words or less, submit a description of your dream colour and the thinking behind it – please include pictures to illustrate your inspiration if possible.
Entries must be submitted in one of the following three ways, no later than 14th March 2010:
Via email: competition@illamasqua.com
Via blog post: email the link to competition@illamasqua.com
Via mail:
NAIL COMPETITION
c/o Illamasqua
6-8 Amwell St
London
EC1R 1UQ
One entry per person. Competition is open to entrants globally.