One of my purchases from last week includes an addition to my steadily growing Illamasqua Cream Blush family!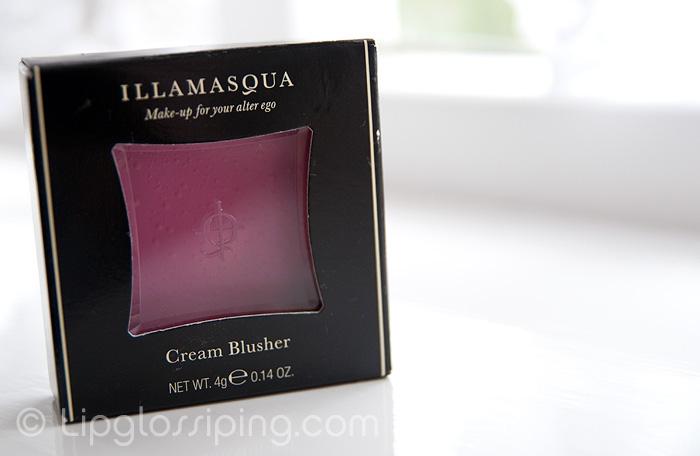 Illasmasqua Cream Blusher in Laid is a beautiful pink that leans toward the berry family… cool toned… almost raspberry-ish.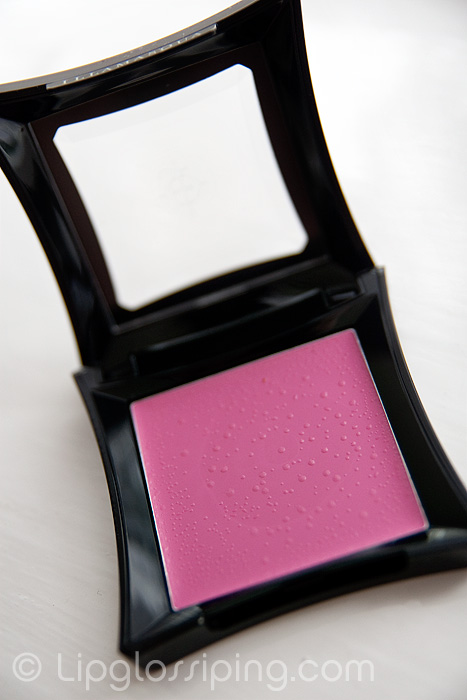 I love the Illamasqua Cream Blush formula…. it's all melty, thin and beautifully blendable.  It never clumps or drags on application and despite being heavily pigmented, it's forgiving in clumsy hands like mine.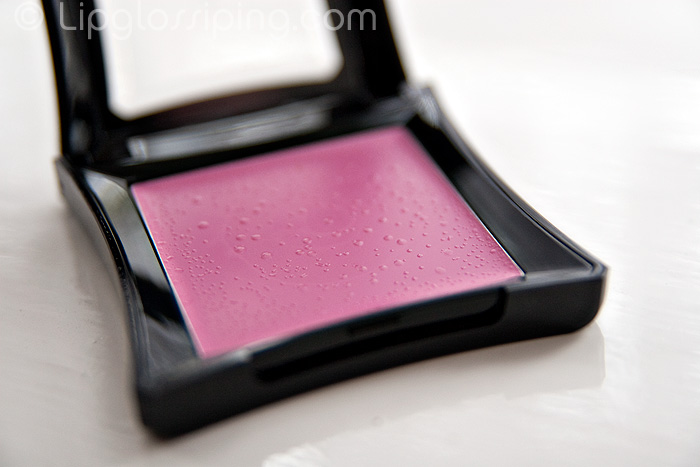 I have VexInTheCity to thank for this purchase… I'm such a sheep.  She bought one and I didn't want to be left out.   You're not supposed to covet thy neighbours blushes are you?  Or something like that….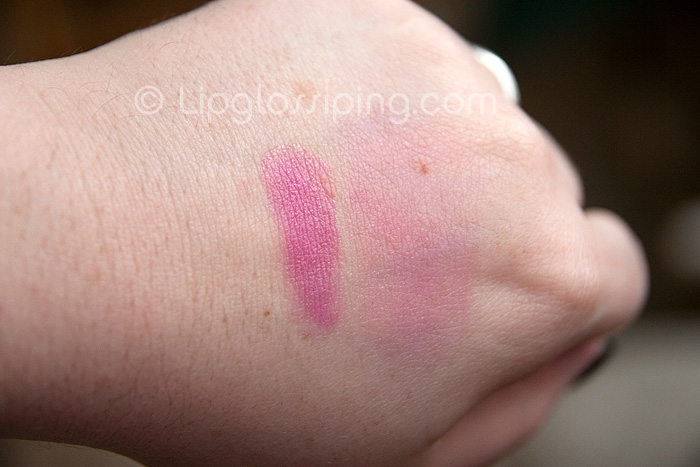 On the left is 2 swipes and on the right shows the blush blended.  What other Illamasqua Cream Blushers do you guys recommend?  I already have Sob and Rude…
Oh.. one last thing!  These blushes last SO well on me considering their cream formula… easily 6-8 hours before showing signs of fading.  Though I will say that this is on normal/combo skin.
Illamasqua Cream Blush in Laid is priced at £16 and available from counters nationwide or online.