I bought a hair-dye from TK Maxx last week (it sounds like a bad idea already) and decided that the recent crop of ever-increasing greys needed a severe talking to.  That night, I checked out the packet… L'Oreal Recital Preference Hair Color Ultra Lightening in 6.3, Golden Brown.  I knew I was taking a risk… a). I've never tried the L'Oreal Recital Preference range before and b). Golden Brown?  Do I look like Beyonce?  I can't remember the last time my hair was golden anything.
I calculated my options in my head and decided that I'd spent the whole year being a very careful home hair-dyer.  I've been touching up only the roots for a very long time now and felt that the ends had gradually faded in colour.  There was still a lot of build-up but nothing like it had been a year previously.  I deserved to take a chance.
I've been wanting to go lighter for a long time, I'm working on the assumption that if my hair is lighter it will make the regrowth a little bit less obvious leading to less-frequent dying and ultimately, healthier hair.  It's all good right?
Except that I'd do well to remember that I haven't seen myself anything other than a dark, dark brown for many years.  To put it bluntly, I nearly shat myself when I took the towel off my head.  My grey roots were a delightful shade of Donald Trump, glowing furiously under the hallway light.  Fuck.  I took to Twitter and said as much.  Fuck, said I.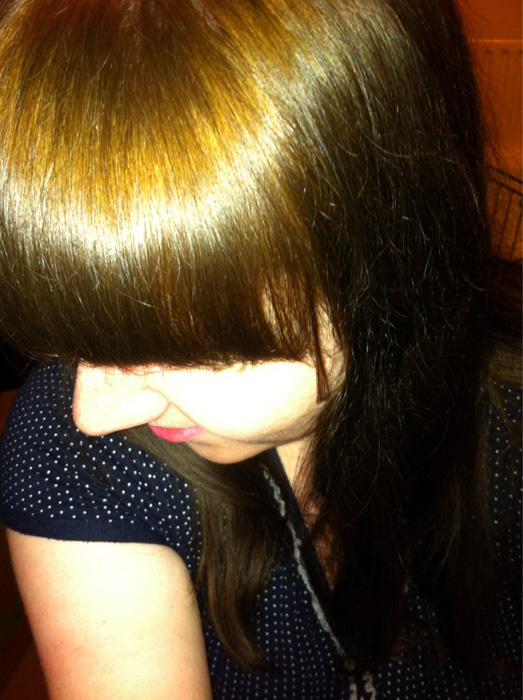 Long story short, a wash or two later and a little bit of time to get used to it?  I'm loving it.  Sure… the roots are lighter than the ends but I'm gonna head to the hair-dressers next week and get it all cropped back to just below my shoulders again which should go some way toward helping the situation.
My problem is that I have no idea where to go from here.  I'm tempted to try and go a touch lighter again… but when and how?  I don't want to overload my hair or damage it seeing as I've been trying to be so good for so long!  I'm giving my hair regular coconut oil treatments and treating it to some proper TLC while I weigh up my next move.  I'm thinking that colour remover thing next… (but not for a few weeks yet!)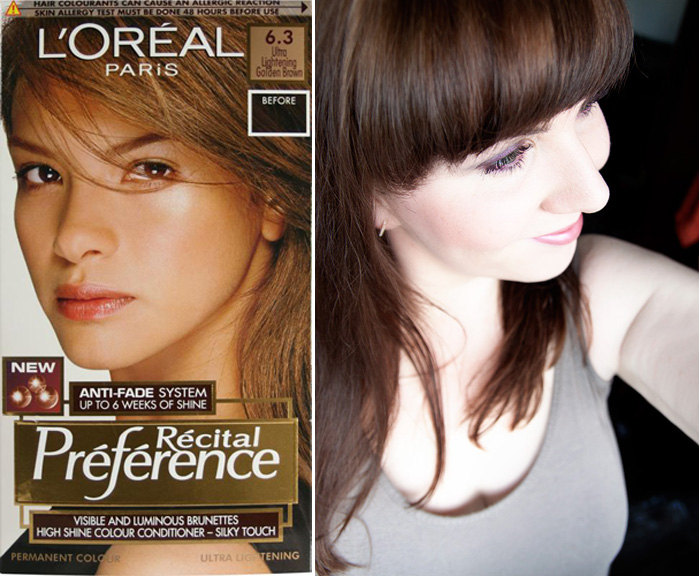 Anyone else wanting to go lighter for the Summer?  Are you DIYing it too?