So a few of you asked for some tips and to see a FOTD with the Illamasqua Halcyon Illuminator that I swatched in this here post so I made sure to dig it out this morning.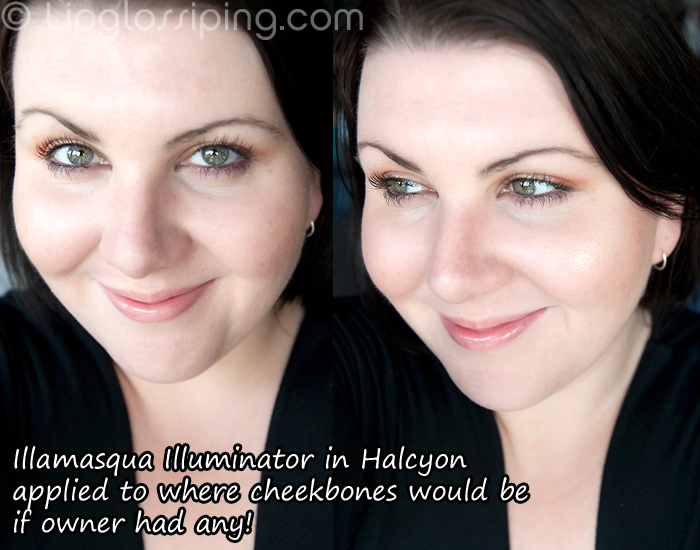 I hope you can make it out!  It's more apparent in the right hand photo… a fairly neutral champagne shimmer.  My only issue with it (that I was reminded of when applying today) is how quickly it dries.  You gotta blend quick!
I usually squeeze a little onto my finger tip, tap 3 dots across my cheekbones and blend, blend, blend!  I tend to struggle a little with liquid highlighters as they settle in and accentuate my pores (I'm looking at you Eyeko cream thing) but this doesn't.
Anyway, hope that helps!