I'm not the world's most patriotic type, I'm more into grumbling about our nation than celebrating it, which I realise makes me sound like a bit of a miserable git but it's not like that – well, not entirely anyway.  However, you can't help but have been a little soul-stirred into some imaginary flag-waving this Summer with the close of our rather successful 'limpics.
And judging by Alesha Dixon's brit-inspired limited edition nail shades for Avon, she felt the same way.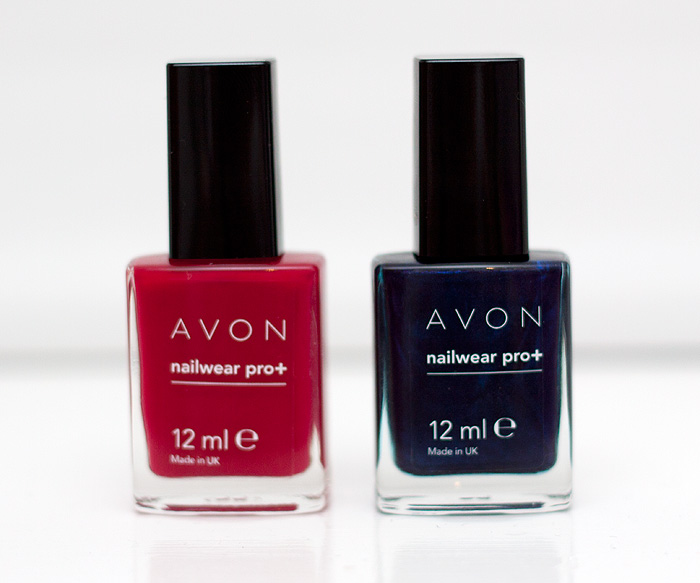 Red Reveal and Inky Blue are the two latest inclusions to the Avon line of nailwear pro+ shades.  The Avon Beauty and Empowement Ambassador said of these two shades:
Everything British is a hot topic for me right now, what with the Jubilee, the Olympics and of course my first year on Britain's Got Talent! I've always been proud to be British, so when hand picking my own fabulous limited edition Nailwear Pro+ colours there was no contest to these gorgeous red and blue shades.
Here they are swatched, with a sprinkling of totally-in-context gold (29 medals baby!) just for good measure.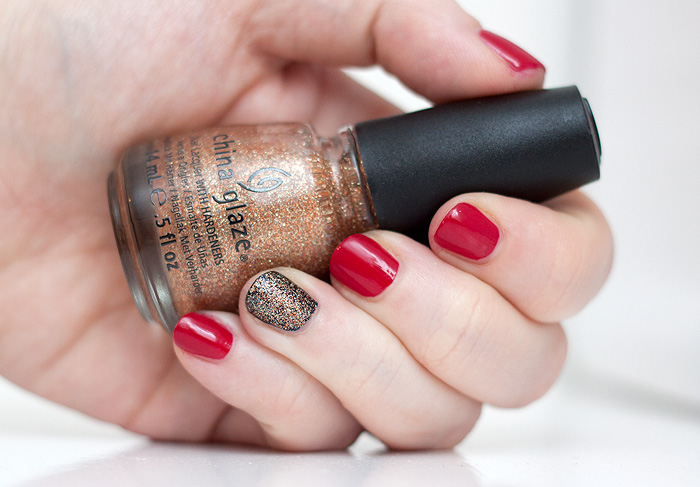 The gold glitter, incase you're wondering, is the lovely I Herd That* from China Glaze On Safari (Autumn 2012) collection.
Avon Nailwear Pro+ Alesha's Limited Edition shades of Inky Blue* and Red Reveal* are available to buy online at Avonshop or from your local representative, currently priced at £3.50 each.
Did your nails get all patriotic this Summer?
* press samples