…is my hair dye.
I've been using Superdrug's Colour Performance for the best part of 5 years and simply haven't found anything better for the price.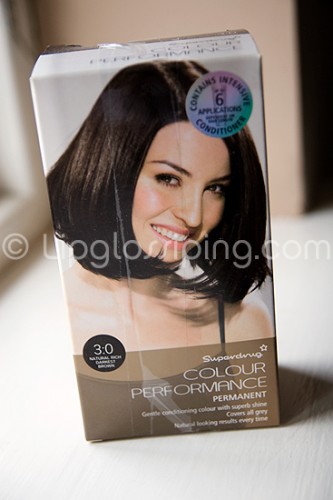 It's a permanent dye which is gentle on my sensitive scalp.  A few others that I've used in the past *cough Excellence Creme cough Nutrisse* have irritated and left my scalp sore despite patch tests.  Colour Performance leaves me with no irritation at all.
I generally either plump for the shade shown (3:0 – Natural Rich Darkest Brown) which is a very dark brown or (4:0 – Natural Dark Brown).
One of the reasons I give these hair dyes so much love is because the browns are ashy in tone.  Red or mahogony based browns tend to clash with the pink tones in my skin, so I'm happier with these ashier shades which are surprisingly hard to find on the high street.
Dying my hair is a chore I hate the thought of, but once I'm done… I'm always left wondering why I left it so long.  This dye is foolproof and has consistently returned great results for me *whispers* even over my dodgy grey roots… I've unfortunately been going grey since I was 19 *sniff*.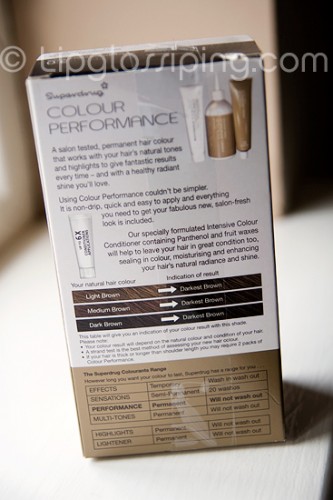 And then there's the price… I usually buy 2 of these at a time when they're on offer. 2 for £5.  I think individually, they're around £3.20.  Amazing.
I actually had a mini panic attack when I saw these new packs on the shelf: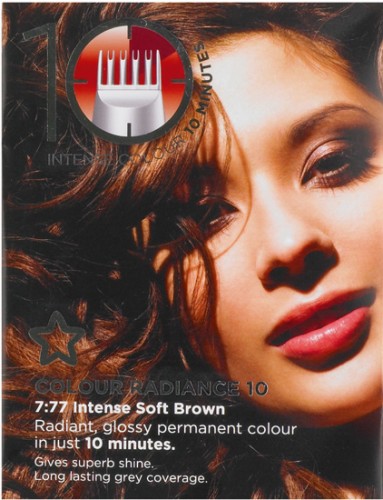 Colour Radiance 10. I emailed Superdrug, worried that it meant they were discontinuing my beloved Colour Performance.  "Of course not", was the reply… "they're very popular!" Phew!
Have you ever tried Superdrug Colour Performance or Superdrug Colour Radiance 10?