Is it a berry?  Is it a pink?  Can we call it a berry pink and be done with it?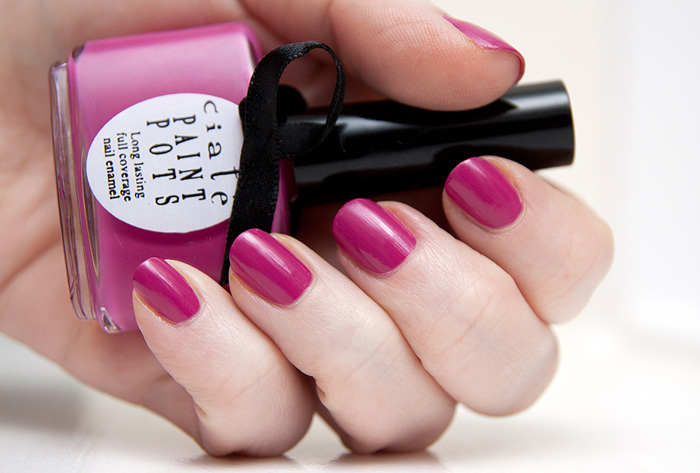 Ciate Main Stage is a lovely rosy pink (I thought we were going with berry?) shade.  I do love pink… not for my clothes or things around me but chuck a pink lippie or polish at me and I'll doll myself up quicker than Barbie would topple over were she made of flesh and bones.
As with most Ciates, the formula leans a little thick but gives great coverage.  Shown above without a top coat.
Ciate Main Stage is available to buy online from PowderRooms priced at £9.00